Diamond Trust Bank (DTB) is partnering with Mastercard to provide payments cards to tech companies including fintechs in Kenya.
The Agreement will see companies issue their own card propositions through DTB, using Mastercard's technology enabling the bank to process and settle payments faster and more conveniently. It will also allow companies to accept or make card payments securely and swiftly.
DTB  has also received approval from the Central Bank of Kenya to offer Cards-as-a-Service using their regulatory license to tech-enabled approved partners.
Speaking during the signing ceremony in Nairobi, Nasim Devji, Group Chief Executive Officer at DTB said
, "We are delighted to partner with Mastercard on this groundbreaking agreement. We have had a long and fruitful relationship with Mastercard and welcome this opportunity to support innovation in the financial sector. We believe that this partnership will not only enable us to enhance our service offering, but also contribute to the development of a more inclusive and advanced digital payment ecosystem in East Africa."
Devji said with Digital Transformation being a key pillar of the bank's growth strategy, the partnership is aligned to drive DTB's positioning as the fintech partner of choice across Africa.
As one of the pioneers in the fintech space, Mastercard says it is excited to empower today's emerging innovators on disruptive solutions through programs and partnerships of this kind.
"Mastercard has a digital-first approach, which enables us to provide innovative and secure solutions that benefit both fintech companies and consumers. Our innovation approach has been based on establishing partnerships that can drive the expansion of digital and financial inclusion in Africa. Our long-standing partnership with DTB marks a significant step in our commitment to empowering digital service providers in the region with much-needed solutions to scale and grow their businesses," said Mark Elliott, Division President for Sub-Saharan Africa at Mastercard.
This landmark agreement is the latest partnership between DTB and Mastercard in East Africa with the bank exclusively issuing Mastercard payment cards in Kenya, Uganda, and Tanzania.
The partnership also supports the growth of digital solutions in the region, playing a critical role in increasing customer touchpoints with DTB and creating access to the various services offered through Mastercard.
Follow us on Telegram, Twitter, and Facebook, or subscribe to our weekly newsletter to ensure you don't miss out on any future updates. Send tips to info@techtrendske.co.ke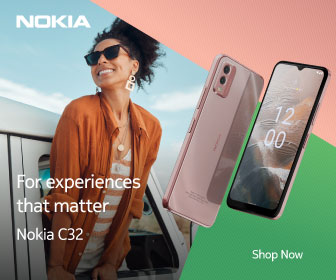 Follow Us