News
Are tech layoffs warranted?
The recent tech layoffs have taken the world by a surprise. Over 150,000 employees have been terminated from their jobs in an unanticipated manner within the tech industry.
In spite of their global size and astronomical revenues, the companies that have recently rationalized their human resource capacity include Facebook, Google, Pinterest, Amazon, Salesforce, NetApp, Twitter, Spotify, and Microsoft among others.
The Big question is whether a layoff axe is warranted for most people who are losing their jobs on a daily basis as a result of jittery about the looming global recession. Some of these tech giants made a kill in revenue when Covid 19 pandemic started and most people embrace tech services and products.
Even though the effects of the Covid-19 pandemic, the Ukraine-Russia War, Climate change, inflation, and other macroeconomic elements are being felt now, these tech giants cannot die today. They have a serious buffer zone of cash and assets. Couldn't they have waited for 12 months based on the economic predictions and then decided whether to lay off or not? Or was it hot on a heels decision and panic attacks to safeguard the revenues? One would wonder if the world is still suffering from the traumatic effects of the 2008 global recession.
IMF has predicted that global growth will fall to 2.9 percent in 2023 but rise to 3.1 percent in 2024. The 2023 forecast is 0.2 percentage points higher than predicted in the October 2022 World Economic Outlook but below the historical average of 3.8 percent.
Is this an alarm to warrant layoffs? I guess Covid 19 pandemic was the worst global catastrophe ever seen after the 2008 global recession and most companies apart from tech companies saw their worst performance in revenues and layoffs. A good example is the Aviation industry which lost over 400,000 people globally when the tech industry employed more people and earned more revenues.
According to The Guardian, in 2020, at the height of Covid 19 pandemic, Tech giants Amazon, Apple, Facebook, and Google released their financial results showing how richly the sector had benefitted with sky-high share prices soaring in after-hours of trading.
The Guardian reported that despite the US announcing that economic growth overall had collapsed by a record-setting 32.9%, Amazon reported a profit of $5.2bn for the quarter and sales of $88.9bn, 40% higher than the same period last year. Amazon Web Services, the company's cloud computing division, reported revenues of $10.8bn for the quarter – boosted as companies and consumers shifted online during the pandemic.
At the same time, The Guardian also reported that Facebook withstood an advertising boycott over hate speech in the month of July 2020, beating analyst estimates for quarterly revenue. Ad sales, which comprise nearly all of Facebook's revenue, rose 10% to $18.3bn in the second quarter. Facebook shares jumped 8% in extended trading following the results at that time.
In 2021, BBC reported that tech giants experienced increased profits as consumers upgraded their devices and sought cloud storage during lockdowns. Apple's profits nearly doubled to $21.7bn (£15.6bn) in the three months to 30 June 2021 as customers bought pricier 5G iPhones.
Microsoft saw a $16.5bn profit at the same time – up 47% year-on-year, due to demand for cloud services and games.
Google's parent company, Alphabet, also reported on Tuesday that quarterly sales and profits had surged to record highs. Its video platform YouTube, for example, saw advertising revenue jump to $7bn in the three months ending 30 June, in comparison with $3.81bn the year before.
Even though in 2022, most tech companies started to experience a massive revenue drop, some of them invested big time in technologies that were not bearing ROI immediately. For instance, the Daily Mail reported that Meta had pumped more than $36 billion into its Metaverse venture since 2019. However, the effort had since resulted in a $30.7 billion operating loss over that same span.
Therefore, some not strategic decisions have become bad investments leading to the employees bearing the axe of layoffs.
At the same time, companies such as Twitter blamed its layoffs on serious revenue and cost challenges. This is after Elon Musk bought the company for $44 Billion.
Furthermore, The Newyork Times reported that Google's parent company, Alphabet reported its fourth consecutive drop in quarterly profit, weeks after culling 6 percent of its workforce to cut costs.
The Newyork Times also reported that the company posted its fourth consecutive decline in profit as it grapples with a slowdown in digital advertising. Net income plummeted 34 percent to $13.6 billion, falling short of Wall Street expectations of $15.3 billion, according to data compiled by FactSet.
The internet giant also generated $76 billion in sales in the last three months of 2022, down 1 percent from a year earlier and in line with analysts' estimates.
Google is said to have experienced years of soaring growth as consumers spent more time and money online during the coronavirus pandemic, lifting the advertising market upon which the company depends. Those advantages began waning last year, when rising interest rates and inflation prompted advertisers to rein in their spending, reported The New York Times.
Even though most layoffs are because of the drop in revenues, inflation, post-Covid 19 pandemic impacts on businesses, and poor performance of macroeconomics, tech companies should have waited a little bit even for 6 months for things to stabilize before laying off their employees. It costs more money to send people home. For instance, The New York Times reports that Alphabet Inc expects to incur $1.9 billion to $2.3 billion in employee severance and related charges, most of which would be recognized in the current quarter.
And things not looking that gloomy. Worldwide IT spending is projected to total $4.5 trillion in 2023, an increase of 2.4% from 2022, according to the latest forecast by Gartner, Inc. This is down from the previous quarter's forecast of 5.1% growth.
Gartner Inc also notes that Job vacancy rates have been increasing every quarter and the open jobs per unemployed rate are at record lows in many countries. High competition for talent is challenging CIOs to hire skilled IT staff, limiting growth for companies that struggle to scale without the requisite talent.
Simultaneously as software spend continues to rise, the IT services market is growing as companies look to bring in outside IT staff for implementation and support. For example, spending on consulting is expected to reach $264.9 billion in 2023, a 6.7% increase from 2022.
However, Dons like Jeffrey Pfeffer, a professor at the Stanford Graduate School of Business believe that tech layoffs are now a copycat behavior. In a recent interview with Stanford News, Professor Jeffrey Pfeffer termed this behavior of unnecessary layoffs as "social contagion", defining it as a behavior that spreads through a network as companies almost mindlessly copy what others are doing.
He further adds that the tech industry layoffs are basically an instance of social contagion, in which companies imitate what others are doing. If you look for reasons why companies do layoffs, the reason is that everybody else is doing it. Layoffs are the result of imitative behavior and are not particularly evidence-based: "I've had people say to me that they know layoffs are harmful to company well-being, let alone the well-being of employees, and don't accomplish much, but everybody is doing layoffs and their board is asking why they aren't doing layoffs also."
In this extensive interview, Professor Pfeffer notes that layoffs don't work to improve company performance. He is quoted saying," Academic studies have shown that time and time again, workplace reductions don't do much for paring costs. Severance packages cost money, layoffs increase unemployment insurance rates, and cuts reduce workplace morale and productivity as remaining employees are left wondering, "Could I be fired too?"
Even though there's an expected tech recession and tech bubble burst as well as a previous over hiring by tech companies, Professor Pfeffer believes there are old myths around layoffs that companies have been using for ages without facts or evidence. It's a belief that when a company uses layoff as a strategy it saves a lot of money. But that may not be the case according to him:
Layoffs often do not cut costs, as there are many instances of laid-off employees being hired back as contractors, with companies paying the contracting firm.
Layoffs often do not increase stock prices, in part because layoffs can signal that a company is having difficulty.
Layoffs do not increase productivity. Layoffs do not solve what is often the underlying problem, which is often an ineffective strategy, a loss of market share, or too little revenue. Layoffs are basically a bad decision.
Companies sometimes lay off people that they have just recruited – oftentimes with paid recruitment bonuses. When the economy turns back in the next 12, 14, or 18 months, they will go back to the market and compete with the same companies to hire talent. They are basically buying labor at a high price and selling low. Not the best decision.
People don't pay attention to the evidence against layoffs. The evidence is pretty extensive, some of it is reviewed in the book I wrote on human resource management, The Human Equation: Building Profits by Putting People First. If companies paid attention to the evidence, they could get some competitive leverage because they would actually be basing their decisions on science.
Lastly, layoffs have negative health effects on employees. According to Professor Pfeffer, Layoffs kill people, literally: " They kill people in a number of ways. Layoffs increase the odds of suicide by two and a half times. This is also true outside of the United States, even in countries with better social safety nets than the U.S., like New Zealand."
He also notes that Layoffs increase mortality by 15-20% over the following 20 years.:
"There are also health and attitudinal consequences for managers who are laying people off as well as for the employees who remain. Not surprisingly, layoffs increase people's stress. Stress, like many attitudes and emotions, is contagious. Depression is contagious, and layoffs increase stress and depression, which are bad for health. Unhealthy stress leads to a variety of behaviors such as smoking and drinking more, drug taking, and overeating. Stress is also related to addiction, and layoffs of course increase stress."
 It is therefore important for companies not only to think about their astronomical profits but put in mind the welfare of their employees first before anything. Layoffs destroy the basic elements of human rights as well as promote negative mental health problems. Companies should think of rationalization of its human resource capacity as the last resort even though we reckon the effects of the looming recession and global economic slowdown are a reality.
Follow us on Telegram, Twitter, and Facebook, or subscribe to our weekly newsletter to ensure you don't miss out on any future updates. Send tips to info@techtrendske.co.ke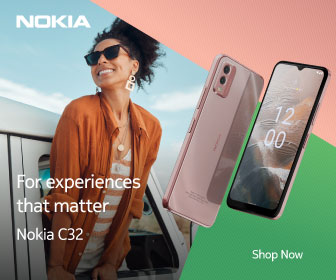 Follow Us