Cybersecurity solutions and services company Infopercept Consulting has appointed Jitendra Bulani as Chief Marketing Officer.
He joins the firm from Sophos where he was responsible for public relations and communications in India and SAARC, Middle East, and Africa. Bulani was also one of the pioneering members of the global marketing team at Cyberoam, which was later acquired by Sophos.
In his new role Bulani will be responsible for driving awareness and demand for Infopercept's offensive security, defensive security, and security compliance solutions as well as services globally.
"We were looking for someone with extensive cybersecurity marketing experience to help us amplify our messaging and brand visibility as well as expand our reach globally. We wanted to ensure that our technology has the right kind of messaging so that nothing is lost in translation and we can serve our customers better." said Jaydeep Ruparelia, CEO Infopercept.
"Jitendra brings with him a wealth of experience of working with Cyberoam right from when it was a cybersecurity startup to helping it scale up, as well as working with globally structured cybersecurity company like Sophos. With Jitendra on board as CMO, our road map looks very promising, and with his expertise, we are sure to create visibility around our innovations and build Infopercept into a globally recognised cybersecurity brand." he added. 
Speaking on his new role, Jitendra Bulani said, "Infopercept is not a company, it is a passion. A group of passionate technology people who have created innovative cybersecurity solutions and services that too all made in India. I am excited to join this company and look forward to working closely with their dynamic team to help Infopercept become a globally recognised brand."
Follow us on Telegram, Twitter, and Facebook, or subscribe to our weekly newsletter to ensure you don't miss out on any future updates. Send tips to info@techtrendske.co.ke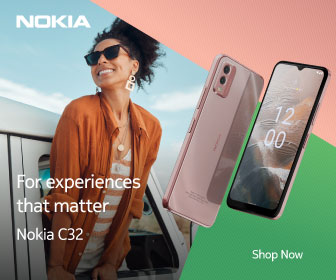 Follow Us