Two Kenyan startups, Cladfy and alphabloQ have been selected to join the inaugural class of ARM Labs  Techstars Accelerator, a Lagos-based program to build early-stage African fintech and proptech startups.
alphabloQ is a real estate investment platform that says it's on a mission to help ordinary investors reap more benefits from their investments in the properties market.
Cladfy, on the other hand, builds tools to help microfinance lenders with credit profiling, loan book management, as well as alternative lines of credit for on-lending.
All the other members of this cohort are Nigerian startups building various solutions across several fields. They include peppa.io which is making it safer to buy on social platforms for Africans through the use of payment protection; CDcare which s making it easy for Africans to own gadgets, appliances, cars, and more at zero interest, through smart installment plans; Flick, which enables users to connect multiple bank accounts and pay directly from one source; Keble, which enables Africans at home and abroad to purchase fractional shares of global real estate; and Keza, which enables people to buy new and pre-owned smartphones on a flexible payment plan.
Also on the list from Nigeria are Salad, which provides employees with access to financial services and benefits beyond their monthly paycheck; Sidebrief, which simplifies the process of starting and scaling a business across borders; Towntalk, which provides shippers with real-time location and behavioural analytics, vehicle tracking, and access to insurance providers; Vittas, a digital lender for healthcare providers; and Oystr Finance, which provides lenders with an infrastructure to help them launch low-risk micro-loan products.
According to Techstars, the candidates underwent a rigorous selection process that involved several interviews.
Techstars' Managing Director, Oyin Solebo said, "After a competitive application process, we have chosen entrepreneurs who have the capacity to be exceptional founders, startups that have the potential to be industry leaders, and a cohort that is collectively capable of bringing innovation and change to Africa and the world."
The founders officially began the 13-week program on the 5th of December 2022, and have had engagements with over 100 mentors and speakers including Tunde Kehinde – Co-founder & CEO, Lidya, Bode Abifarin- COO, Flutterwave, Fara Ashiru Jituboh – Founder & CEO, Okra and Amandine Lobelle – COO, Paystack.
The ARM Labs Techstars Accelerator investment amounts to nearly $120,000 in each startup, as well as training and a vast investor network will be significant in the growth and longevity of the cohorts.
Follow us on Telegram, Twitter, and Facebook, or subscribe to our weekly newsletter to ensure you don't miss out on any future updates. Send tips to info@techtrendske.co.ke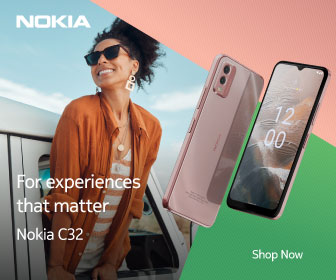 Follow Us