Eleven African startups have been selected to join the third cohort of the Africa Startup Initiative Program (ASIP). The accelerator program is powered by Startupbootcamp AfriTech together with founding partner and leading telecom giant, Telecel Group.
The selected startups will receive an intensive three-month coaching and support program to accelerate their growth and benefits worth $750,000 USD.  The startups will also have access to the global Accelerator Squared platform which has a complete library of content, group workshops, 1:1 mentoring, collaborative sessions with Entrepreneurs in Residence, and invite-only discussion forums with founders from around the globe.
The program will take place in Dakar, Senegal and startups will be hosted at the D-hub, – a space commissioned by DER/FJ.
''We are very proud of the great effort put into this cohort 3 of the ASIP Accelerator Program powered by SBC AfriTech – we have exceptional startups with innovative and positively disruptive ways of treating the African challenges they have set out to solve and build their Startups around. We are also exceptionally proud that the number of female founders has increased. And to those who did not make it into the top 10, we wish you all the luck, you should be very proud that you have come out on top of more than 2,000 applications received into the program in cohort 3.'' Eleanor Azar, Executive Deputy of the Group and ASIP Director said.
The selected startups are Kyanda Africa, a fintech from Kenya, PharmaServ a SaaS product from Nigeria, Sodishop, an online marketplace from Mali, BD Waste, a Ghanaian GreenTech startup, Limawa from Senegal, Jand2Gidi and Parkwell also from Nigeria.
Other include Moja Ride (Côte d'Ivoire), SafeTrack (Morocco), Chestify AI Labs (Ghana) and Yoonema (Senegal).
"We're excited by the quality of startups in this cohort," said Program Director Henry Ojour. "About 30% of them have applied before, 60% applied on the recommendations of an alumni founder and 50% of them have monthly revenues above $50,000.00. Cohort 3 companies are building in over 12 verticals we have a 30% female-founder ratio. It's going to be 13 weeks of far-reaching progress & impact." He added.
The ASIP Accelerator powered by SBC AfriTech will culminate in a Demo Day on 25 May 2023 where startup founders will pitch their disruptive solutions to a broad audience of media, investors, corporate partners, and industry stakeholders.
Follow us on Telegram, Twitter, and Facebook, or subscribe to our weekly newsletter to ensure you don't miss out on any future updates. Send tips to info@techtrendske.co.ke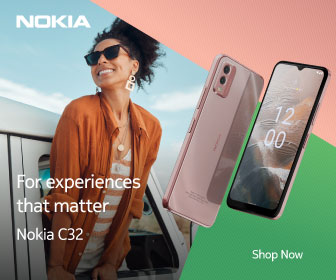 Follow Us