Burning Heroes (BH) Founders Association has announced the launch of its Africa Edition of startup awards.
BH says the contest is designed to help African Startups reveal their potential and help develop the region which has huge prospects. It's open to Pre-Seed Startups with market validation and product prototype. Campus-based and Seed Startups can also apply. 
The competition is a part of Burning Heroes Founders Association's mission to equalize access to global opportunities for talented founders. All Associations' events are collaborative and non-profit and called to connect founders with investors, media, and experts. BH Africa is the association's second project, after BH Startup Awards, which took place in August 2022. The Awards brought together 100+ startups and 20+ investors. 9 Startups from Germany, Kenya, Russia, Singapore, and USA won the competition. This time we focused on Africa as an attractive region for VC.
Victor Aneleh, Program Manager for Africa, Burning Heroes Startup Awards said  "Harnessing the potential of Tech Start-Ups could serve as a catalyst to Africa's socio-economic development and a key to unlocking local value creation and employment on the continent. According to Statista, from 2014 onwards, the value of early-stage funding on the continent increased significantly. This reflects a welcome maturation in the Africa Tech Start-Ups entrepreneurial ecosystem!"
Burning Heroes Startup Awards is supported by USA and Europe top partners such as 500 Global, APX.VC, Techstars, Starta VC, Stanford Entrepreneur Club, etc. The Africa Edition boasts judges from the likes of Meta, AWS, Flat6Labs, Savant VC, The Delta, OnePay S.A (SisPay), Africa: The Big Deal, Impact Rooms, Fund The Gap, Africarena, Katapult VC, Naspers Labs, and more.
BH Africa will offer Thirty (30) of the Early-stage Startups domiciled or operating on the continent an opportunity to live pitch online to an all-African and European panel of VCs and successful Tech Founders. Winners stand a chance to win: media featuring, Top-Accelerators' feedback and free personal advising sessions with experts from Jury, personal pricing and promo codes from our partners, warm access to VCs and membership in our closed community.
Applications close on January 13, 2023, and can be done here.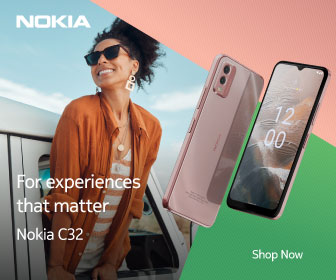 Follow Us