Equinix, an American telecommunications company that specializes in internet connection and data centers has announced a $160 million investment to build its first data center in South Africa as part of its African expansion strategy.
This comes after the company acquired Nigeria's MainONe in December last year for $320 million. The company also has operations in Ghana and Ivory Coast.
South Africa has become a major attraction for tech companies setting up data centrers on the continent. Its vast network of submarine communication cables is one of the factors making it a first choice for such organizations.
Eugene Bergen, President, EMEA, Equinix said, "This investment will give both South African businesses the opportunity to expand internationally and global businesses to expand into South Africa. Both will be able to accelerate their growth by rapidly scaling their infrastructure, easily adopting hybrid multi-cloud architectures and interconnecting with business partners through the Platform Equinix ecosystem of more than 10,000 customers."
The company further said it's seeking sustainable and reliable sources of energy for the new data centre, adding that the new centre will utilize several approaches for energy efficiency.
The new 4.0 MW JN1 data center will be built in Johannesburg and is expected to open in mid-2024. It will provide 690+ cabinets and more than 20,000 gross square feet of colocation space. Two additional phases of development are planned. The fully completed 20.0 MW premium retail campus will provide 3,450+ cabinets and more than 100,000 gross square feet of colocation space.
"This new facility is expected to feature many unique sustainable attributes including hyper-efficient cooling with outside air economisation using minimal water, allowing us to limit our carbon footprint and maintain energy efficient operations."
In October, Google announced plans to establish a Google Cloud region in South Africa, its first in the continent. The investment, according to Google CEO Sundar Pichai is part of the company's plan to invest $1 billion in Africa over the next five years. Amazon and Microsoft are also part of tech companies investing in African data centres across the continent as demand for storage and cloud computing grows.
Data centers demand in Africa
As internet penetration in Africa continues to increase, the demand for data centers is also booming. Customers in Africa are increasingly using data centers to access public cloud-based services from hosts like Google, Amazon Web Services (AWS), Microsoft and others.
For the time being, Africa accounts for less than 1% of the world's co-location data centre supply, with South Africa accounting for the bulk of the continent's capacity. Arizton reports that the country will witness investments of US$3,228.3 million by 2027, growing at a CAGR of 11.15% during 2022–2027.
In 2020, the Africa data center market size by investment was valued at USD 2 billion in 2020 and is expected to USD 5 billion by 2026.
Follow us on Telegram, Twitter, and Facebook, or subscribe to our weekly newsletter to ensure you don't miss out on any future updates. Send tips to info@techtrendske.co.ke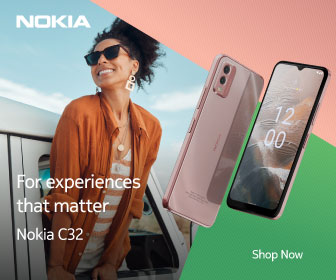 Follow Us