Verified.Africa, a leading provider of ID verification, document verification, and digital KYC compliance solutions, has launched in Kenya.
With this launch, businesses in Kenya that use Verified.Africa's onboarding platform will able to verify identities in real-time, thus preventing the risk associated with identity theft and fraud. It is going also to help businesses build a trustworthy brand because they know who their customers are. 
Through the Verification Platform, businesses can easily verify the identity of customers, partners, and employees easily – helping them grow their customer base faster, prevent fraud and operate with better turnover.
To ensure data privacy, Verified.Africa will comply with the laws of the land, relating to data protection and privacy. 
The start-up launches at a time when the risk of data breach is very high. A lot of identity companies do not adhere to compliance rules governing digital identities. Hence, the information provided by people can be used for fraudulent activities if not monitored. 
What do you get with Verified.Africa in Kenya?
Real-time verification on anyone in minutes with a digital identity record

Simplified, easy-to-integrate API documentation

Powerful dashboard to track and view customer insights in one place

Developer resources, SDKs, and Plug-ins

Clear and affordable pricing to match your business needs
"As champions of growth and inclusivity, we're excited at the opportunity for every single business currently using our services to also target new customers in these regions", said Frank Atube, Chief Operating Officer at Verified.africa.
Although some communities in Kenya still lack legally recognised identification,  Verified.Africa caters for the untapped market and will work together with the identity enrollment agencies to ensure that these communities are not left out.
Kenya becomes the fourth country of operation after initial launches in Nigeria, Ghana and South Africa. 
"Digital Identity verification enables security and access for everyone and with this expansion, we're on our way to achieving digital inclusion for Africa's one billion market as we add more countries like Uganda in the coming months", added Atube.
From now, all users of Verified.africa will be able to onboard new customers in Ghana, South Africa and Kenya using their National ID and Drivers' license as available.
This opens up new opportunities for every business domiciled or looking to expand in these countries.
Ghana, South Africa and Kenya represent key markets for Verified's roadmap into continental dominance and with this launch, more organisations in these countries can access the best of digital verification for business growth.
Verified.Africa is a product of its parent company, Seamfix Ltd, a technology partner for thousands of global organizations on their journey of Digital Transformation for business growth and customer satisfaction.
Verified.Africa will become the biggest accelerator for business growth and development as Africa's economy reaches infinite scale and possibilities.
Follow us on Telegram, Twitter, and Facebook, or subscribe to our weekly newsletter to ensure you don't miss out on any future updates. Send tips to info@techtrendske.co.ke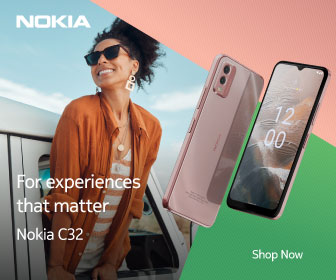 Follow Us