SkyGarden, the e-commerce platform has been acquired by Buy Now Pay Later (BNPL) Lipa Later for an undisclosed sum. 
Lipa Later says the acquisition re-energizes its commitment to bridging the gap between the merchant and the customer with more empowerment between both parties, merchant and customer, stellar service, stellar tech, and revamped strategies that promise to disrupt the industry. 
The move will enable Lipa Later to expand its customer base and solidify its presence in the market. 
Speaking during the onboarding ceremony, Lipa Later CEO Eric Muli reiterated that the acquisition is timely as the fintech continues to build an end-to-end avenue that connects merchants to customers and vice versa.
"Guided by our objective to empower African businesses and consumers to do more by enabling e-commerce, financial inclusion and shopping all on one centralized and fully integrated platform, our plan has always been to venture into e-commerce with unique value propositions for our consumers. SkyGarden has done an incredible job and checks all those boxes. Lipa Later is no stranger to the e-commerce industry, having already established a strong presence in the online payment and finance sectors. This acquisition has greatly accelerated our plans of redefining the shopping experience for consumers," he said.
SkyGarden which has raised north of $6,000,000 prior to this acquisition, will now be fully owned by Lipa Later Group and will continue to operate using its name. 
With the acquisition of SkyGarden, Lipa Later is now in a position to provide a comprehensive e-commerce solution to consumers, and with SkyGarden's established infrastructure and market presence, consumers will be able to purchase items from Sky Garden using any preferred payment method including Lipa Later's buy now, pay later model which provides for a payment plan that is flexible and affordable through monthly instalments.
"Last month, we saw no other option than to file for insolvency," Martin Majlund, founder of Sky Garden, reiterated. "Today, I'm happy to see that Sky Garden will live on with new owners and new management. We built a great product over time, and I believe Lipa Later has the potential to take Sky Garden to the next level. Through this acquisition, the vision of Sky Garden will continue to live on while retaining jobs and businesses on our platform."
Lipa Later says expansion plans are in place to see Sky Garden integrated across other countries the BNLP company operates in including Rwanda, Uganda and Nigeria. 
Follow us on Telegram, Twitter, and Facebook, or subscribe to our weekly newsletter to ensure you don't miss out on any future updates. Send tips to info@techtrendske.co.ke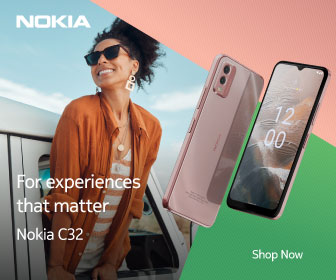 Follow Us