Buy Now Pay Later (BNLP) company Lipa Later is acquiring troubled Kenyan e-commerce startup Sky.Garden.  This comes about three weeks after Sky.Garden CEO/CPO & Co-Founder Martin Majlund announced that they had found a buyer for the company.
In September, the startup hinted at the possibility of shutting down after failing to raise a much-needed funding round.
Sky.Garden started operations in 2017 but had seemingly failed to raise enough revenue to become profitable or support its business model. The platform connects small businesses to buyers in an end-to-end system that encourages DIY process. It gains revenue by charging 8% on every successful transaction.
The firm has so far raised a total of $5.2 million from venture capitalists. The company raised $4 million in a Series A round of funding last year and had gained considerable popularity amongst competitors.
When Majlund announced they had found a buyer, he did not reveal who it was or how much the transaction was. We can however reveal that Lipa Later will now be taking over the e-commerce firm.
BREAKING: Buy Now Pay Later company Lipa Later has acquired e-commerce firm SkyGarden. #ecommerce #acquisition #startups pic.twitter.com/hHX1v5htLo

— Kanali (@NicKanali) December 2, 2022
Founded in 2018 by Eric Muli, the company is a leading fintech platform that empowers consumers to buy now and pay later for essential products and services. Its proprietary credit scoring and machine learning system enable customers to sign up and get a credit limit in seconds without the need for bulky documentation and a long lengthy credit approval process. It has offices in Kenya, Uganda, Rwanda and Nigeria and this acquisition means its customers will now be able to buy products on Sky.Garden through its pay later programme.
In January this year, Lipa Later raised US$12 million from a consortium of investors to help it increase coverage in existing markets and expand into new ones. It also appointed Tom Gong, Co-Founder AliExpress and former Technical Program Manager for Google Wallet, as its new Chief Technology Officer in April.
The firm has previously partnered with Sky.Garden to allow Kenyans to get products and pay using flexible payment options.
Lipa Later is expected to announce this acquisition on Monday, December 5, 2022.
Follow us on Telegram, Twitter, and Facebook, or subscribe to our weekly newsletter to ensure you don't miss out on any future updates. Send tips to info@techtrendske.co.ke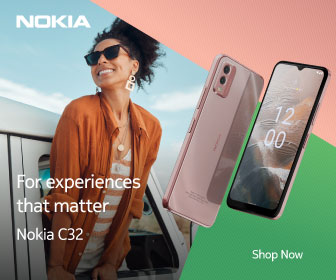 Follow Us