News
HP, Lenovo and Dell recorded a decline in PC shipments in Q3 2022
The International Data Corporation (IDC) revealed on Monday that global PC shipments have fallen by 15% in Q3 2022.
The decline is attributed to decreased demand owing to economic slowdown as well as ongoing supply chain issues. IDC however says that these levels are above what was experienced during the pandemic.
Global shipments totalled 74.3 million in the quarter, down from 87.3 million in the same period last year.
HP recorded a decline of 28% in PC shipments while Dell and Lenovo registered a 21% and 16% decline respectively.
The numbers released by IDC largely tallied with what another market analyst Canalys, although both organizations differ significantly on how Apple performed. While Canalys claims that Apple gained 1.7% growth in shipments for this quarter, IDC says that  Apple had a 40% increase in shipments. The other top five brands evaluated by IDC is Asus, which reported a 7.8% decline in its shipment.
"It's hard to account for the differences in the Apple numbers between the two firms, as both IDC and Canalys appear to have similar methodologies for tracking this information." Technology publication TechCrunch says.
IDC says it's keeping a close eye on how the Average Selling Prices for the quarter to see how the market responds as the year comes to a close.
Linn Huang, research vice president, Devices & Displays at IDC said, "Shortages over the last several years have aggressively driven product mix shifts towards the premium end. This, coupled with cost increases of components and logistics, drove ASPs up five quarters in a row to $910 in 1Q22, the highest since 2004. However, with demand slowing, promotions in full swing, and orders being cut, the ASP climb was reversed in 2Q22. Another quarter of ASP declines indicates a market in retreat."
Follow us on Telegram, Twitter, and Facebook, or subscribe to our weekly newsletter to ensure you don't miss out on any future updates. Send tips to info@techtrendske.co.ke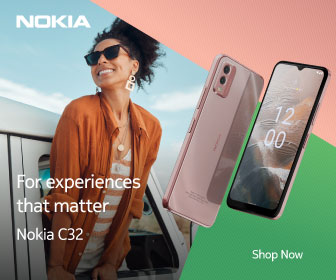 Follow Us