Featured
What Are The Top 5 Most Bet On Sports In Kenya?
Some of the most popular sports to place a wager on in Kenya are the top leagues in men's professional football, as well as rugby and track & field/athletics. Kenyans also like to bet on world tennis events, MMA and boxing events, and even esports betting is rapidly growing in popularity. Find out more about these popular sports to bet on right here. 
Football
Not only is football the most popular sport to place a bet on in the United Kingdom and around the world, but also in Kenya. People living in Kenya can now visit a growing number of fully licensed online sports betting sites to place a wager on some of football's biggest leagues in the world. For example, you can find La Liga betting (Spain's top league, which has teams such as Real Madrid, Barcelona, and Atletico Madrid). 
UK can also bet on the EPL (English Premier League), which features teams such as Manchester United, Arsenal, Liverpool, Manchester City, and Chelsea, and some of the other top leagues you can bet on right now are the Bundesliga (e.g., Bayern Munich, Borussia Dortmund, RB Leipzig, and Bayer Leverkusen), Ligue 1 (e.g., PSG, and Marseille), and Serie A (e.g., Inter Milan, AC Milan, Napoli, and Roma). 
For most individual football matches that you can bet on, you can generally find anywhere in the region of 50 to 65 or more individual markets (different bet types). 
Athletics/Track & Field
Another popular sport that people like to bet on in Africa is Athletics, more specifically, running and track & field events. Kenyans are well-known for the numerous world-class runners they have produced, and each time a major athletics event is on, such as the World Athletics Indoor Championships, the  Commonwealth Games or the Summer Olympics, the sports betting sites are a buzz with people placing wagers. 
Some of the major athletics bets are sprints and marathons. Some of the most popular Kenyan runners that people tend to place a wager on are Hellen Obiri, Eliud Kipchoge, Timothy Cheruiyot, Ruth Chepngetich, Beatrice Chepkoech, and Conseslus Kipruto.
Rugby 
Some of you may find it surprising that rugby is also a popular sport to bet on in Kenya. Just like football, there are multiple betting markets for each event, and some of the main rugby bets you can place today are Rugby League bets and Rugby Union bets. You can also place a bet on the United Rugby Championship, the Rugby Championship, the Rugby World Cup, the Six Nations Championship, and most major rugby leagues from around the world. 
Tennis
Tennis is also one of the top five sports to place a wager on in Kenya, and some of the most popular tennis players that people wager on include Serena Williams, Emma Raducanu, Andy Murray, Novak Djokovic, Rafael Nadal, and Alexander Zverev. The top tennis events you can bet on throughout the year include the Australian Open, the US Open, Wimbledon, the French Open, and the Davis Cup Finals, to name just a few. In individual tennis matches, there are generally at least ten different betting markets available, sometimes more, sometimes less. 
MMA
MMA (Mixed Martial Arts) and UFC (Ultimate Fighting Championship) are two other popular sports that make it into the top 5 sports to bet on in Kenya and in Africa in general. Some of the top events in UFC/MMA that you can generally wager on are Dana White's Contender Series, Fight Night, and Cage Warriors. Compared to most other sports mentioned above, there are very few markets available in most UFC/MMA events. Obviously, you can bet on the outright winner, and usually, another bet is which round the winner will end the fight in. 
Other popular sports to bet on in Kenya
Here are some of the other popular sports that people bet on in Kenya, some of which include volleyball, cycling, cricket, eSports (e.g., Fortnite events, Call of Duty events, and League of Legends events, etc.), and Basketball. Additionally, Kenyans also bet on several other major world sports, such as American football, baseball, boxing, badminton, golf, cycling, and motorsport/Formula 1. Don't forget that you can also place a wager on various other sports today at most major African sports betting websites, such as horse racing, ice hockey, lacrosse, darts, handball, greyhound racing, Aussie rules football, karate, judo, various other martial arts, and even chess! 
You also have certain events that only take place once every one, two, or four years, such as the football world cup, the winter Olympics, the summer Olympics, the rugby world cup, and the Tour de France.
Follow us on Telegram, Twitter, and Facebook, or subscribe to our weekly newsletter to ensure you don't miss out on any future updates. Send tips to info@techtrendske.co.ke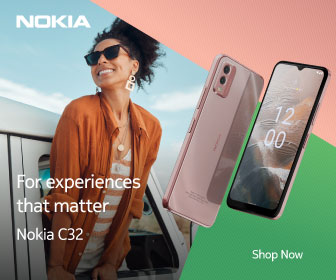 Follow Us