As part of its 2022-2025 roadmap, Digital Africa, in partnership with Proparco, will support 200 African startups at different stages of their growth with a wide range of offers at their disposal. This joint and sustainable mobilization will see new investment and support mechanisms being implemented to support tech startups 'Made in Africa'.
Convinced that digital innovations have a uniquely transformative impact across all sectors of the economy and are a driver of change for the continent, Digital Africa will launch the Fuzé fund in September. This model perfectly addresses the concerns of early-stage African tech startups, with a tiered funding solution that is conditional on the company's progress.
This approach focuses on the success of entrepreneurs and aims to create the leverage needed to get through the early stages, which are otherwise difficult to achieve without support. African Tech startups whose needs in the seed phase range between €20,000 and €30,000 can now aspire to find funding from Digital Africa, while seeking capital from other investors.
Stéphan-Eloise Gras, Chief Executive Officer, Digital Africa says "Seed is one of the most exciting but also the most difficult moments of the entrepreneurial journey in Africa. We are joining forces with Proparco to provide concrete solutions at all stages and in all aspects of a startup's life. Through technology, African talent can show the world that Made in Africa products and innovations have the potential to become global benchmarks for sustainable growth."
The  FUZE program between Digital Africa and Proparco will offer a unique continuum of financing solutions for African startups, from ideation to scale-up. Proparco has been supporting the financing of African startups for several years, either directly or through support to the venture capital ecosystem, and Digital Africa is strengthening this offer to provide even greater support to startups at the ideation stage.
Françoise Lombard, Chief Executive Officer, Proparco says "By joining Proparco, Digital Africa is strengthening AFD Group's commitment to entrepreneurship. Our challenge is to offer entrepreneurs comprehensive support at all stages of their growth. With Digital Africa, we are now able to support entrepreneurs from the startup phase and throughout their growth. This is a unique offer."
Follow us on Telegram, Twitter, and Facebook, or subscribe to our weekly newsletter to ensure you don't miss out on any future updates. Send tips to info@techtrendske.co.ke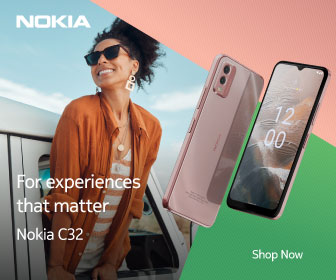 Follow Us