News
Kenyan social commerce platform Tushop raises $3M in pre-seed funding
Tushop, a Kenyan social-commerce platform that enables group-buying of fast-moving consumer goods (FMCGs) has raised $3 million in pre-seed funding. 
The round was led by 4DX Ventures with participation from JAM Fund, Breyer Capital, Chandaria Capital, TO Ventures, Golden Palm Investments, FirstCheck Africa, and DFS Lab.  Wasoko (formerly Sokowatch) also joined to make their first strategic institutional investment.
A number of angel investors including GB (CEO, Flutterwave), Raja Kaul (President, Sundial Group), Eli Pollak (CEO, Apollo Agriculture), and Ida Mannoh (Director of Growth, Chipper Cash) also took part in the round. 
Founded in 2021 by Cathy Chepkemboi, Tushop's mission is to make access to groceries more affordable and more convenient for Kenyans and eventually all Africans. Community group-buying saves consumers up to 60% on groceries compared to buying in supermarkets, dukas, or at "mama mbogas", while providing the added convenience of free delivery. Tushop works with "Community Leaders" who collate orders from their neighbours and manage door-to-door deliveries. This not only simplifies last mile delivery, but also gives the Community Leaders additional income for coordinating and delivering orders. Similar community group-buying companies in other markets have achieved significant success, such as Nice Tuan in China and Favo in Brazil.
The problems that this model solves in Africa are significant. For example, Kenyans on average spend 46% of their income on food (compared to 6% in America, 22% in China, and 16% in Brazil), and while community group-buying is still nascent, the market has enormous potential: Africans spend $260B yearly on food. Currently, the status quo is shopping at dukas, "mama mbogas", supermarkets, open-air markets, or wholesalers, which are often less convenient and more expensive compared to community group-buying.
"Tushop is unique in this market because we know the customer – we are our own customers! We have grown up experiencing the problem of unaffordable food on the one hand and the need to have additional 'side hustles' on the other because of persistently low incomes. We also have first hand experience of the difficulties manufacturers face when moving goods through a fragmented supply chain, which creates distance between them and the customers they serve. We are therefore hyper-focused on delivering a superior experience for suppliers, 'side-hustling' Community Leaders, as well as our end-customers in an integrated manner." Chepkemboi, says.
"We are stoked to be working with some of the leading investors globally and locally who really understand the African space from a logistics, tech, and payments perspective, and look forward to justifying their faith in us with future growth, commercial success, and meaningful social impact," she adds. 
Tushop will use the new funding to grow its team, invest in tech to make its platform as easy to use as possible, and to further expand across Nairobi before rolling the service out to other cities in Kenya. 
Follow us on Telegram, Twitter, Facebook, or subscribe to our weekly newsletter to ensure you don't miss out on any future updates. Send tips to info@techtrendske.co.ke.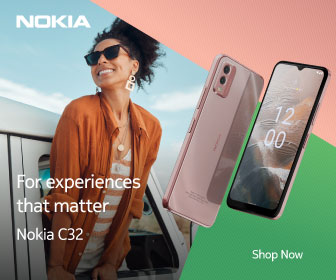 Follow Us