2021 was the biggest year, so far, in the history of funding for African startups which saw over $4.6 billion in VC money go to startups across the continent.
In a quest to educate and enlighten even more startups and entrepreneurs looking to raise funding, BitKE has organized a webinar that features two startups that have successfully raised funding in Africa. 
The session to be held on 17th February from 11:00am to 12:20 am will focus on startup funding with the topic: MY STARTUP GOT FUNDING – HOW DID I DO IT?
The one-hour session will be hosted by John Karanja, a renowned Kenyan techpreneur and the CEO/Co-Founder of Melanin Solar,  a startup that leverages blockchain technology  and bitcoin in creating  accessible markets for solar energy across communities in Kenya. 
John is also the author of 'The African Blockchain Opportunity' a book that discusses the opportunity African countries have for leapfrogging traditional legacy systems by use of the disruptive blockchain technology.
Karanja will be joined  by the founders of leading crypto startups, Utu and Kotani Pay, which are developing some of the innovative projects on blockchain across the continent.
Utu is building a decentralized trust infrastructure for online reviews and ratings that cannot be manipulated. The company is also behind the Maramoja app.
Kotani Pay is a technology stack enabling fintechs to integrate seamlessly to local payment channels in Africa.
Among the attendees will be startups from across Africa, VCs and investors looking for innovative startups in fintech, agritech, crypto, health-tech etc.
The discussion  will be an opportunity to gain insights about the funding process for some of Africa's earliest blockchain enterprises. The session is open to anyone and will include an opportunity to interact with VCs and investors and a chance to raise questions about funding and the wider startup scene across Africa.
You can register to attend and participate here.
Follow us on Telegram, Twitter, Facebook, or subscribe to our weekly newsletter to ensure you don't miss out on any future updates. Send tips to info@techtrendske.co.ke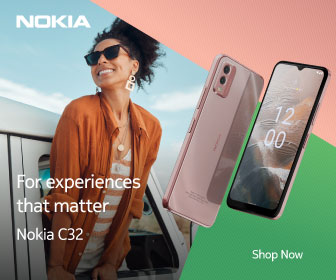 Follow Us