Interviews
News
Remote Work – How Cavendish is managing product success at Analog Teams
Strategic thinking starts with asking the right questions. It is about understanding the current market, competition, and trends to define the winning product. It is about making informed choices.
In early January 2022, I sat down with Cavendish Mwangi, the phenomenal Director of Products at Analog Teams to interview her for our series "Talk Shop," where we speak with product managers and engineers to learn about the tech industry. During our short meeting, we chatted with Cavendish about best practice tips and tricks for leading a successful UX project and finding the opportunities in every failure.
Meet Cavendish Mwangi
The duties of a product director depend on one's place or industry of employment. Typically, their responsibilities revolve around overseeing the product development operations to ensure the development process flows smoothly and efficiently. 
For Cavendish, it is essential that a product director remembers to lead and encourage departments to meet goals, all while implementing the company's policies and regulations, including its mission and vision. 
Overseeing the development of products at Analog Teams -as Director of Products her role focuses on managing products and working with a variety of departments like design, development, user acquisition, and managing stakeholders. 
"My main goal with every product is making sure that we're able to build and launch the product successfully."
As a leader, she is responsible for managing stakeholder expectations, driving her team forward, and ensuring the end result provides consistent value to the end-user, including herself.
What sparked your desire to enter the Software Development industry?
"While pursuing my degree in Computer Security and Forensics. I picked up an interest in programming and created a side hustle out of it. You know how University life is, one needs to survive, right?" 
Cavendish got her first taste of software entrepreneurship after undergoing a one-year program at the Meltwater Entrepreneurial School of Technology in Ghana, where she learned a lot about building and validating business ideas and software products.
Nonetheless, her ability to self-assess, ask the right questions, and her need to validate if she's creating an impact led her to discover the field of Software Development.
Are there any products you're working on currently and which are you excited to talk about? 
"I'm currently working on three products. We have an app called NATIVE Messenger, with the app we were trying to create meaningful conversations and boost global collaboration. We are creating a solution that has merged WhatsApp and Slack features for businesses.

We are also introducing a translation feature, which I believe is going facilitate cross-border communications. This means different people from different countries that speak different languages can be able to carry out businesses just because they're using NATIVE Messenger to converse.
The other product that I'm working on is Research Bookmark. With Research Bookmark we're just looking into ways of really bringing in more users to the product, venturing into different partnership deals to make the product more accessible to specific groups of people globally. 
We also have Polifresh. It's essentially a platform that helps normal individuals like you and me to understand the policies that governments come up with. Understanding policies aren't easy for a lot of citizens, Polifresh is meant to uncomplicate policies especially for people in the policy field, like Policy Analysts and Political Journalists."
What are some of the challenges of building a Minimum Viable Product (MVP)?
"Physical interaction is a challenge because we work remotely. It's easier to check in with team members if we were in an actual office; at the end of the day, even though we are building products, we also need to look out for everyone's well-being."
Happy team, happy products; they say. 
A notion that resonated with me as I listened to Cavendish was the idea that just because you have a brilliant idea for your future web or mobile app doesn't guarantee success. If you want people to download it, you have to make sure that they want what you're offering, and you have an experience that makes it easy for them to access the value. To get an overall understanding of what your users need, you have to do research before, during, and even after the development process.
How do you create a winning culture for your team?
"I've noticed a challenge with remote work, are meetings. If you're not organized and careful, there are usually a lot of meaningless meetings."
A winning culture is about aligning interests and knowing when and how to involve team members in the building process. It's about keeping them in the conversation and listening to their needs while ensuring you leave room for innovation.
"To solve this challenge, we try to create a culture of productive meetings. Where we dictate what the agenda of the meeting is, and drill down to what the expectations of the team members are. Ensuring people do what they're supposed to do, and they have enough time to carry out the tasks that they've been assigned."
What would you say was your first major success or big win in tech?
"Research Bookmark for sure."
"I learned a lot working on various projects immediately after I got settled in. I got a chance to wear different hats, get mentored, and be introduced properly into the UX research field."
With Research Bookmark, Cavendish introduced the approach of product building and implemented the process of having an MVP when building out a product. Drastically reducing the time it took to build out products within the company. While making sure that Research Bookmark generated 10,000 organic users in its 1st year.
"The reason I consider this a big win is simply this; an accessible and usable product that has an impact is the perfect definition of a successful product and Research Bookmark ticked all the boxes."
Key Takeaways
Most companies, start-ups, and large companies alike launch new initiatives with Minimum Viable Products (MVP) and Build-Measure-Learn loops.

There are some common traps that organizations fall into when building an MVP.

Minimum viable is a trade-off, and getting the balance right is hard.

While the MVP is often planned to be throw-away, there is seldom time or capacity to start from scratch and the MVP becomes the production product.

There are some useful checks that can be used to walk the fine line between robustness and speed when producing an MVP.

A good product director is someone who digs in deep to find the balance between user needs and business goals while questioning and validating assumptions. 

It takes more than a great product team to successfully launch and grow great products. 
This interview was written by Awom Kenneth.
Follow us on Telegram, Twitter, Facebook, or subscribe to our weekly newsletter to ensure you don't miss out on any future updates. Send tips to info@techtrendske.co.ke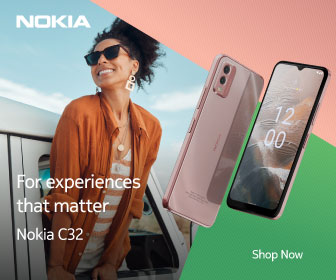 Follow Us