Nairobi-headquartered blockchain community Sankore is launching the Sankore Pitch Competition Tour (PCT) in Nairobi. 
The pitching competition is targeting startups operating in the blockchain space and is expected to also take place in Nigeria and South Africa.
The main objective of the pitching competition according to Sankore is to increase NEAR protocol adoption in blockchain and crypto startups in Africa. Sankore will then team up with CV Labs, a Swiss blockchain ecosystem business and incubator to support projects that will emerge top in the competition.
On 22nd Jan 2022 at 11 AM EAT Sankore will host a webinar that will serve as the first phase of the PCT. Startups will have a chance to pitch their project for funding, incubation and mentoring. Interested startups can sign up for the webinar here.  10 startups will then be shortlisted for the Physical Pitch Event (phase 2) that will take place at iHUB on the 29th of January 2022. You can sign up to attend here. 
Sankore will be offering the winning #blockchain #startup from its pitching competition in Kenya a Fast Grant of up to $50,000

Apply here>> https://t.co/XiPuE0dYW3 pic.twitter.com/b1HcwFrgyS

— Kanali (@NicKanali) January 17, 2022
iHub Kenya will also be an activation centre on 18th and 19th January. Other activation centers include tech hubs and local universities, all of which will be communicated on Sankore's social media pages.
The physical event is targeting 100 startups in Blockchain, Cryptocurrency, and NEAR Protocol fields. Other players in the fintech space as well as accountants, and bankers are also encouraged to attend.
The winning startup from the Nairobi PCT will benefit from Sankore's Incubation Program of three months with a chance to receive a Fast Grant of up to $50,000.
Follow us on Telegram, Twitter, Facebook, or subscribe to our weekly newsletter to ensure you don't miss out on any future updates. Send tips to info@techtrendske.co.ke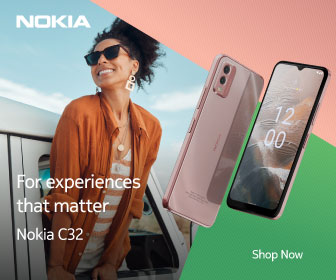 Follow Us