The manufacturing sector in Africa plays a significant role in driving economic growth, job creation, and lifting people out of poverty. When the pandemic hit, the sector, just like all the other sectors recorded a massive decline in output. Manufacturers decided to prioritise cost reduction while at the same time increasing revenue.
With the Fourth Industrial Revolution underway, manufacturers as Francis Wainaina, Senior Product Manager at SEACOM East Africa said in a recent column are being pushed to embrace technological development – or risk losing business to more technologically advanced competitors.
One of these technologies is the cloud. Cloud technologies as Francis noted ''offer manufacturers a solution to this, providing speed, agility, cost savings, and innovation advantages that could accelerate the recovery of the manufacturing sector''
Cloud has an increasing use in manufacturing business operations and production processes. In fact, as far as 2017, 25% of finished product inputs were made using some type of digital technology, such as cloud computing.
Efficient manufacturing Francis notes is about accomplishing more with fewer resources without compromising on quality.
''It is also about effectively managing communication between suppliers and distributors, streamlining production schedules through real-time and insight-driven monitoring, and minimising operational costs,'' he says.
''Cloud technologies play directly into all of this, and while some of these capabilities are possible with on-premise systems, cloud-based systems are much faster and more cost-effective to roll out, enable easier customisation and flexibility, allow for scalability, and open the door for innovation'' he adds.
Relying on the industrial cloud drastically reduces the cost of maintaining on-premise storage and computing resources by half.
According to an article published on Forbes,cloud-based systems are faster to roll out than traditional systems, making it easier for manufacturers to keep up with new developments. They are also easier to customize and scale, and they offer the potential to increase adoption rates across resellers.
The cloud indeed offers manufacturers scalability, operational efficiency, application and partner integration, data storage, management, analytics and enhanced security. At the most foundational level, P van Loggerenberg, Chief Technology Officer, SYSPRO notes that cloud computing influences how manufacturers manage their operations, from ERP and financial management to data analytics and workforce training.
Cloud has become a pillar of the modern business world, and the manufacturing sector is certainly no exception. To accelerate the growth of the continent's economy through improved manufacturing capabilities, we need to follow international trends and take advantage of all the opportunities that cloud has to offer.
Simon Ngunjiri Muraya is Google Cloud Architect at  Incentro Africa.
Follow us on Telegram, Twitter, Facebook, or subscribe to our weekly newsletter to ensure you don't miss out on any future updates. Send tips to info@techtrendske.co.ke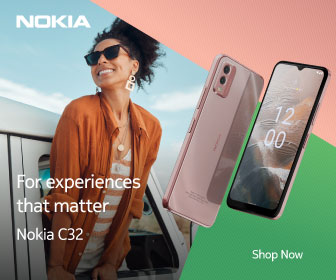 Follow Us