News
2021 Redbull Basement Student Innovation Program Launched in Kenya
Applications for this year's Redbull Basement Student Innovation Program are now open in Kenya. The global innovation program which is taking place in 44 countries worldwide is an inspiring innovation program that enables student innovators in all areas of study to kickstart their ideas using technology to drive positive change. It connects students and inspires them to innovate at university today and disrupt the world tomorrow.
Speaking during the Launchpad event, Dimension Data General Manager – Enterprise Sales Joseph Ouko said today's student entrepreneurs, creators and innovators are the force that will disrupt the status quo and drive positive change in the future hence there was need to inspire and nurture them from a younger age.
He urged students in all areas of study to take advantage of the program which provides them with a chance to fast-forward the development of their ingenious ideas by applying for Red Bull Basement by 24 October 2021.
"In this global program, young changemakers are empowered to find their voice, showcase their skills and ambitions, and use technology to make tomorrow's world a better place. Students can tap into resources such as mentoring, workshops, networking events and more – all leading up to a Global Final where thought leaders, entrepreneurs, and visionaries from around the world collaborate with student teams representing each of the 44 participating countries," Ouko said.
Numerous teams from previous Red Bull Basement events have gone on to expand their ideas on the world stage. The top team from 2019, Austria's Audvice, has made important strides since their participation, recently receiving six-figure funding in the first investment round for their learning and collaboration tool. And last year – when over 3,800 teams applied – the UK's Lava Aqua X team wowed the experts as they pitched an ecologically friendly reinvention of the washing machine. With the momentum they gained, they are now working to bring their product to market.
"The cool thing about Red Bull Basement is that it can work for a variety of different ideas. For us, we were able to build a prototype model and make the intellectual property and trademark arrangements. In addition, we took a lot of knowledge from opportunities like the workshops," said Lava Aqua X co-founder Paramveer Bhachu. "We also wanted to advocate sustainability and saving water, and the event's outreach put us in touch with people all over the world."
The 2020 finalists from Kenya- Culture Capture developed a unique idea in the world of tech.
Culture Capture is an award-winning startup that aims to protect cultures from extinction. They make anthropology fun by gamifying the process of sharing a culture's uniqueness. Currently, in development, the platform should be expected to launch on mobile platforms and web soon. The process of sharing a culture's uniqueness, were also enthusiastic about their participation. Team member Abdul Rahman from United States International University commented, "For the Culture."
To apply for the 2021 edition, 18+ years old and currently enrolled students simply need to visit the Red Bull Basement website and upload a video that clearly and concisely explains their team idea. The public will be able to give online "shout-outs" to their favorite ideas, and those shout-outs will be part of the criteria that judges consider – along with feasibility, creativity and impact – to determine the national finalists. Then the national teams will have about five weeks to further develop their ideas with the help of resources including an international mentorship program before attending an immersive, three-day Global Final in Istanbul, Turkey, where teams will pitch their projects to a panel of experts.
Applications will close on 24 October 2021. Interested students can apply here. 
Follow us on Telegram, Twitter, Facebook, or subscribe to our weekly newsletter to ensure you don't miss out on any future updates. Send tips to info@techtrendske.co.ke.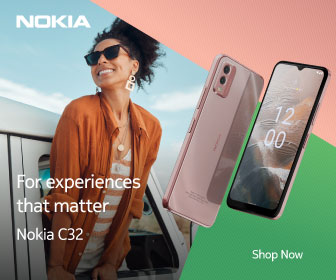 Follow Us