Safaricom in partnership with MediaTek are introducing the Neon Ray 2 4G smartphone into the Kenyan market
Neon Ray 2 is a significant upgrade from the  Neon Ray and the Neon Ray Pro
While these older Neon phones ride on older generations of technology i.e 2G and 3G network,  the Neon Ray 2 is wired for 4G technology.
Safaricom Neon Ray 2 Review: On Wednesday morning, I posted a question on my Twitter timeline asking my 8,500 followers what smartphone they're using. I got some pretty interesting responses from the OnePlus 9R to the Redmi Note 10 Pro, Galaxy 72, and even the Huawei 30 Pro. 
Most of those phones are budget and high-end phones and clearly, the responses are from people who can afford to buy them. This begs the question, what happens to consumers who want to get the smartphone experience at an affordable price? Consumers who want to snap photos, experience 4G, and basically enjoy some of the features other smartphones are actually enjoying. 
These could be people living in my rural home in Kitale for example, in pre-urban areas, or even some who stay in urban towns like Nairobi or Kisumu. It could be your favorite fundi, mama mboga, or boda boda rider. 
Of course, we have seen a number of smartphone companies unveil phones to cater to these types of consumers. We have written so much about them on this publication.  Safaricom for example has been unveiling the Neon smartphones and we even reviewed the Neon Kicka 4 back in 2018 that the telco was selling for Ksh.3,500. 
The Neon Kicka 4 was an Android Go device, which is optimized for entry-level devices and also supported high-speed 3G broadband. This only meant that users were able to access a wide coverage of the Safaricom network from anywhere in the country. The majority of mobile users in Kenya by then were on  2G technologies and so were not benefitting from the services enabled by 3G and 4G technologies, and that's why the Kicka 4 was a good buy.
Fast forward, 4G is here and how do we ensure these same consumers are not locked out? Currently, Safaricom covers over 80% of the Kenyan population. How do we ensure all Safaricom customers enjoy this coverage at an affordable price? This is where the new Safaricom Neon Ray 2 Comes in.
Safaricom Neon Ray 2
Safaricom in partnership with chipmaker MediaTek is introducing the Neon Ray 2 4G smartphone in Kenya through a campaign they are calling #PataUgradeDigital. 
As I said earlier, we have already seen a number of Neon devices and the Neon Ray 2 is a significant upgrade from the  Neon Ray and the Neon Ray Pro. While these older Neon phones ride on older generations of technology i.e 2G and 3G network,  the Neon Ray 2 is wired for 4G technology. What this means is that consumers will be able to enjoy the multiple benefits that come with 4G.
A unit was sent to me last week and I even did an unboxing video which you can check below (It's pretty long, 15 minutes, so I hope you won't get bored in-between 🙂 )
The phone is available for Ksh.4,999 and at that price point here is what we're getting with a 5.0 Inch display, which mobile tech lovers like the ones who responded to my tweet might not really be excited about. But remember Safaricom and MediaTek are focusing on completely different target audiences with this device. They are family members who would just want to share memories or keep in touch using WhatsApp, a local tailor posting his work on Facebook, a boda-boda rider who wants to communicate with his regular customers via social media or just anyone who would want to manage their business remotely. These are the people the two are targeting to ensure and as many people as possible are connected to the internet. 
Between the display and the top frame, there is the earpiece and the 2MP selfie camera. 
The design is also pretty simple, not really different from previous Neon devices. The textured back looks pretty good. The power button is on the right and just above it, you have the volume button. 
The top edge houses the headphone jack and the USB port. At the back, there is the Safaricom logo and the main 5MP camera with flash. 
We are also getting 1GB of RAM and 16GB of internal storage which can be expanded to 64GB via a MicroSD. This is an Android Go so these features should not make you worried. You will still be able to get a smooth performance. Android Go as we mentioned in our unboxing video is basically a stripped-down version of Android designed to run on entry-level smartphones with 2GB or less. This version of Android is fine-tuned for devices with specific hardware configurations. The pre-installed Go apps like Assistant Go, Google Go, YouTube Go, Google Maps Go, Gallery Go, and Gmail Go are all smaller in size and consume less data as well as space. 
Other pre-installed apps that come with the phone include the new MySafaricom and M-Pesa app
For the camera, the Neon Ray 2 comes with a 2-megapixels front camera and a 5-megapixels back camera.
The battery capacity is 2000mAh and is also removable. For the one week we have used the device it has never disappointed.  It actually did perform really well. I  also need to also remind you that this is a Safaricom smartphone meaning it's locked to a Safaricom network. 
One other interesting upgrade we're getting on this phone is VoLTE support. If you remember, Safaricom launched Voice over LTE (VoLTE) and Video over LTE (ViLTE) technology across the country in June 2019  aimed at meeting the rising demand for video calling which has been driven by rising data and smartphone usage. Through Safaricom VoLTE technology, customers with VoLTE supported phones will be able to experience clear voice and video calls with reduced background noise. The technology depends on the high data capacity offered by the 4G network to deliver High-Definition voice quality when making calls.
With the technology, time is gone when your device has to downgrade to 3G when making calls. Using the current technology, Safaricom users using phones like the Neon Ray 2 will be able to enjoy making calls and browse simultaneously on 4G.
You can check a summary of the Neon Ray 2 Specs below
| | |
| --- | --- |
| Display Size | 5.0 inches |
| Dimensions | |
| Resolution | |
| OS | Android 10 (Go edition) |
| Chipset | MediaTek |
| CPU | Quad-core 1.25 GHz  |
| RAM | 1GB |
| Internal Storage | 16GB  |
| Rear Cameras (Dual) | 5MP |
| Selfie Camera (Single) | 2 MP |
| SIM | Single Sim |
| Battery | 2,000 mAh removable battery |
| Network | Safaricom Locked |
| Features | VoLTE |
| Price | Ksh.4,999 |
| Availability | Available |
| Colours | Black |
Safaricom Neon Ray 2 Availability
Here is the thing, Safaricom and MediaTek already have their target market figured out with this device. Those still stuck in the feature phone segment but looking to get the smartphone experience.
The device is available for Ksh.4,999, a price most of them will be willing to part with. In return, they are getting faster access to mobile internet, stable live streams, and more stable, clearer video calls, thanks to VoLTE. 
The phone delivers faster performance compared to previous Neon devices we have seen in the market. 
The phone can be purchased from Safaricom outlets or authorized dealers across the country. You can also buy it online on Masoko here.  Masoko currently has an 11% discount for the device so you can grab is now for Ksh.3,999.
Follow us on Telegram, Twitter, Facebook, or subscribe to our weekly newsletter to ensure you don't miss out on any future updates. Send tips to info@techtrendske.co.ke.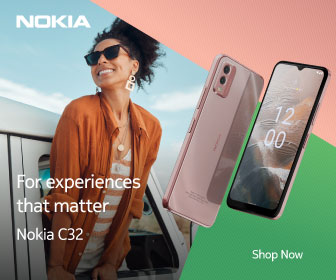 Follow Us