Samsung and Infinix both sell budget devices in Kenya like many other device makers. The Infinix HOT 10T and Samsung Galaxy A12 is one of the myriads of choices available for anyone looking for a budget smartphone in Kenya.
If you're considering purchasing either the Galaxy A12 or Infinix HOT 10T, don't hit the buy button yet. Here's our Galaxy A12 vs. Infinix HOT 10T head-to-head comparison to help you make the best choice.
Display
Samsung Galaxy A12 has a 6.5-inch PLS IPS display with 720p resolution. That puts the phone's PPI density at about 270. On the other hand, Infinix HOT 10T has a larger 6.82-inch IPS panel with a similar resolution. For Infinix, the PPI density is 262 – a little lesser than the A12 due to the relatively larger display.
What makes the Infinix HOT 10T stand out is the 90Hz refresh rate, which makes scrolling through the device a lot smoother.
Memory and Internal Storage
The A12 ships with up to 6GB of memory, while the HOT 10T has 4GB. Note, however, that only the 4GB version of the A12 is widely available in Kenya. Both phones offer up to 128GB for internal usable storage, which is plenty of space to store your personal files. You can, however, still increase storage via a microSD card on both.
Camera
Cameras are one of the top things you should consider while purchasing a smartphone. But while that is true, it's also imperative to check your expectations as the low price segment doesn't offer any good camera lenses.
Infinix HOT 10T has a 48MP primary camera, a 2MP depth sensor, and an AI lens. It has a single 8MP lens on the front.
The Galaxy A12 packs four on the back, a 48 MP, f/2.0, wide camera with AF aided by a 5 MP, f/2.2 ultra-wide, 2 MP, f/2.4 macro camera, and a 2 MP, f/2.4 depth sensor. On the front is a single 8MP camera with an f/2.2 aperture.
For cameras, the Galaxy A12 offers a better and more versatile setup than the HOT 10T.
Processor
Infinix runs MediaTek Helio G70, while the Galaxy A12 has the Helio P35, which, according to benchmarks, is relatively less powerful. But in day-to-day usage, benchmarks really don't matter that much, especially if the range is not significant.
Battery
The amount of battery capacity matters. Both phones pack a no-joke 5,000mAh battery. With its large battery, Samsung Galaxy A12 has 15W fast charging support. On the other hand, Infinix HOT 10T doesn't include fast charging, a bummer if you ask me, despite including such a large battery.
Price
Infinix HOT 10T goes for KES 17,499 and KES 15,499 for 4/128GB and 4/64GB respectively. Samsung Galaxy A12, on the other hand, starts at KES 15,399(4/64GB). The 128GB version sells at about KES 18,000.
Other Features
Besides the features mentioned above, each phone also packs some extra perks you should keep in mind. The Galaxy A12, for instance, has Android 10, with Android 11 coming soon.
And with Samsung's recent improvement in matters software updates,  you can be certain it will update the phone for quite some time. The A12 has a side-mounted fingerprint sensor, Bluetooth 5.0, Glass front, plastic back, and USB Type-C 2.0 port.
Infinix HOT 10T a fingerprint sensor on the rear, Android 11 out of the box, Glass front, plastic back, Bluetooth, and a micro-USB 2.0 port.
Both phones have a waterdrop notch housing the selfie camera.
On colorways, Samsung Galaxy A12 sells in Red, Blue, and Black while Infinix HOT 10T is available in Black, Purple, Morandi Green, Heart of Ocean
Samsung Galaxy A12 vs. Infinix HOT 10T: Who Wins?
The only advantage the Infinix has over the Galaxy A12 is its 90Hz display refresh rate. Infinix HOT 10T lacks fast charging, making it hard to charge the phone – it takes over 3 hours to fill this massive battery.
Infinix HOT 10T also lacks a more modern USB Type C port – in 2021! The camera setup is less versatile as well, just looking at the specs sheet.
But if a high refresh rate is important, above all else, go for the HOT 10T. If not, give that 90Hz a pass and go for the slightly better Galaxy A12.
Conclusion
If you're looking for a budget smartphone, there are many choices available that it can get confusing.
So check out our roundup of the best phones in Kenya under KES 10,000. We also have a round-up of the best phones under KES 15,000 and the best phones under KES 20,000.
Be sure to check these lists regularly as we're always on the move to look for the best budget Android smartphones your money can get from time to time.
Follow us on Telegram, Twitter, Facebook, or subscribe to our weekly newsletter to ensure you don't miss out on any future updates. Send tips to info@techtrendske.co.ke.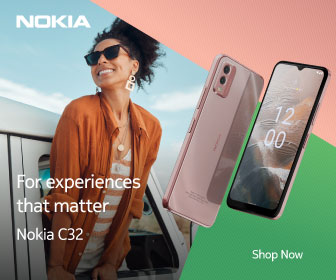 Follow Us