Bolt has announced the appointment of Edgar Kipngetich Kitur as the Country Manager for Bolt Food in Kenya. 
Edgar joins Bolt Food from SUPPER London, a food delivery startup where he served as VP of strategy. He has also previously worked at PWC as a valuation analyst. He then moved onto the commodities trading firm Trafigura (London), where he traded oil and petroleum under the trade finance and deals desk.  
He was the Chief of Staff and then CEO of Halkin Group, where he led Aerospace and Defence.  He also served as an entrepreneur in residence at Antler – Global VC and as the Co-founder & COO at AiCare, a Telematics InsurTech.
He brings to the company great expertise and understanding of e-commerce and finance, amassed over eight years. 
"We're thrilled to have a leader of Edgar's experience and talent to head up Bolt Food business in Kenya. We are confident he will lead the team and the product offering to the next frontier of growth. With Edgar's business insight, we will double down on offering the best food delivery experience for our customers in this key market." said Hillary Miller-Wise, Bolt Food Africa Regional Manager. 
In his new role at Bolt Food, Edgar Kipngetich will be vital in formulating and executing strategy, driving growth and scanning for the food delivery service expansion opportunities across Kenya and spearheading overall operational excellence to ensure a quality and affordable service delivery. 
"I'm looking forward to expanding Bolt's Food delivery vertical and am committed to transforming the food delivery sector in Kenya through quality services and affordable costs," Edgar said. "With only a few months in the market, we are already giving customers a wide selection of restaurant brands to select at affordable prices within Nairobi. I am delighted to see where this challenge takes me and how we will grow Bolt Food together to drive value for customers."  Edgar added 
Edgar has a diverse educational background starting from St. Andrews Turi (Kenya), Columbia International College (A-Level) and boasts a BA from the University of Manchester and an MSc. of Infrastructure Investment and Finance from University College London (UCL).
Follow us on Telegram, Twitter, Facebook, or subscribe to our weekly newsletter to ensure you don't miss out on any future updates. Send tips to info@techtrendske.co.ke.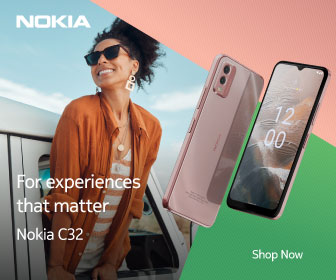 Follow Us