Everyone is excited about 5G, the up-and-coming wireless standard set to improve various technological services worldwide through ultra-high speeds and ultra-low latency. It's a successor of 4G which first launched publicly in late 2009.
This article will explain 5G in detail, including what it brings to the table, the various spectrum bands, availability, applications and more.
What is 5G?
5G is simply the fifth generation of wireless technology. 5G promises faster speeds, multi-gigabits per second (Gbps) at peak rather than megabits per second (Mbps), and low latency relative to its predecessor 4G.
Faster speeds and low latency means basic tasks like downloading large files and video conferencing will be a breeze.
But the data rates aren't just here to make it easy to download the next season of Money Heist a piece of cake.
It also paves the way for more contemporary applications that are not possible with 4G, Harish Krishnaswamy, an associate professor of electrical engineering at Columbia University in New York, says.
5G follows previous wireless mobile networks, including 1G, 2G, 3G and 4G. 1G introduced the analogue voice, while 2G and 3G ushered the era of digital voice, and mobile data respectively. 4G gave birth to many interconnected devices available today.
The three key benefits of 5G include;
Higher speeds
Low-latency(1-millisecond)
High capacity to support more connected devices(Up to 100x more per unit area than 4G LTE)
Besides, 5G specifications also promise high availability, reliability, comprehensive coverage, etc.
5G Spectrum Bands Simplified
5G offers mobile network operators(MNOs) with more deployment options than 4G did. Its spread across three spectrum bands, Sub-1 GHz, 1-6 GHz and above 6 GHz that are simplified into low, mid and high.
And it needs to be spread across the three bands to ensure broad coverage and support all use cases, according to GSMA.
Low-band 5G – (below 1GHz) has high coverage, but the speeds are not a far cry from what can be achieved over 4G LTE. However, the low-frequency band is useful for its broad coverage and is expected to democratize 5G in most urban, suburban, and rural areas. It uses similar frequencies to 4G.
Mid-band 5G –  Lies in the 1-6 GHz range in the radio frequency spectrum. It provides a mixture of the low- and high-band 5G benefits in terms of capacity and coverage. This is the sweet spot between mmWave 5G and low-band 5G.
High-band 5G – The high band, also called millimetre wave (mmWave) is the new spectrum that will deliver ultra-high speeds on 5G. It uses frequencies above 6Ghz. Currently, the GSMA says the 26 GHz and 28 GHz bands are gaining momentum in mmWave 5G. But Millimeter waves on the electromagnetic spectrum range between 30 and 300 gigahertz.
How 5G Works
5G uses many different technologies under the hood to deliver blazing fast speeds and ultra-low latency. 5G mmWave network will take advantage of miniature base stations that will be placed every 250 meters. With the low coverage, carriers will have to install hundreds and even thousands of base stations, to cover a wider area.
The upside is, these base stations use less power and have tiny antennas hence easily installable. The base stations used for 5G also support many ports for connecting antennas than current cellular towers.
This will prove handy as it means a base station can send and receive signals from more users at once and increase mobile networks' capacity (by a factor of 22 or greater, according to the IEEE Spectrum magazine.) a technology called "massive MIMO."
MIMO stands for multiple-input multiple-output.
Another technology at play is beamforming for better signal direction allowing many users and antennas on a massive MIMO array to exchange much more information at once.
5G base stations will also take advantage of full-duplex, to be able to transmit and receive data at the same time, on the same frequency.
But this is just a summary; the IEEE Spectrum magazine digs deeper into the topic.
The Road to 5G: Non-standalone (NSA) and standalone (SA)
Internet service providers, ISPs, have two paths to choose from on the road to 5G: Non-standalone (NSA) and standalone (SA).
NSA is where a 5G network depends on the existing 4G infrastructure. In SA 5G, mobile network operators have to build 5g infrastructure from the ground up.
Also, the SA type is the one with ultra-low latency and blazing fast speed but suffers from limited coverage.
At first, the NSA route will be more favoured as it helps ISPs utilize their existing 4G infrastructure, thus is the cheapest route for deploying 5G.
How Fast is 5G?
Theoretically, 5G is promising peak speeds of 10 gigabits per second (Gbps). At the minimum, the GSMA says 5G will deliver at least ten times faster speeds than 4G. But if we go with the 10Gbps theoretical peak speed as a benchmark, that could mean 5G is 100 times faster.
Qualcomm says 5G's design means it can deliver peak data rates up to 20 Gbps and an average of 100+ Megabits-per-second (Mbps).
At 10Gps you can expect to download a two-hour movie in less than 10 seconds, on 4G that would be about 7 minutes or 26 hours on 3G.
But the keyword here is, theocratically.
In reality, from the several 5G speed benchmarks done on the internet, speeds can top 2 Gbps, but that is only possible with mmWave.
5G Compatibility
Like 4G, you will have to buy a new 5G-compatible device to use the network. Currently, the portfolio of 5G devices is increasing.
As chipmakers like Qualcomm and MediaTek continue to add 5G modems on chips to run budget devices, it will be easier for the mass market to jump on the trend. However, limited launch by ISPs will be a critical factor in determining the uptake.
5G Applications and Use Cases
The world will utilize the 5G network across various industries. However, many consumers only focus on the basics – higher quality lag-free streaming, seamless online gameplay, high-quality video calls, and downloading files faster. And this is important.
But 5G is expected to enable more use cases than these essential things.
With its high speeds, ultra-low latency and high capacity, 5G is expected to unlock the full potential of the Internet of Things(IoT). For starters, the IoT is a network of connected physical objects that talk to and exchange data with each other over the internet.
5g will also usher in a new era of smart cities, autonomous vehicles, artificial Intelligence, Immersive Gaming and Virtual Reality, and broadband-like wireless services. Entrepreneurs will also apply it in industries in various ways.
Like 4G and several other wireless networks before that, expect to see significant changes brought about by 5G after several years. While 4G launched in 2009, 2010 thereabouts, for instance, technologies that enjoyed its arrival were introduced years later.
And applications like Snapchat which depended on fast internet speeds launched years after 4G.
A too close to home example is Safaricom's VoLTE. Safaricom launched Voice over LTE (VoLTE) and Video over LTE (ViLTE) in 2019, years after introducing 4G.
So it will be a matter of years before the world fully utilizes 5G's potential.
When will 5G be Available?
5G launch is still in its nascent stages around the world. Developed countries have 5G networks in place, and are quickly expanding, while most developing countries have no launch plans underway.
As of March 2020, commercial 5G was available in only 24 countries worldwide. And in Africa, South Africa was the first country to launch 5G, followed by Lesotho which was limited to banking and mining industries.
Kenya, Nigeria, and Uganda have conducted 5G trials in the past. Kenya is gearing up to launch key 5G mobile policies to govern the network rollout.
Follow us on Telegram, Twitter, Facebook, or subscribe to our weekly newsletter to ensure you don't miss out on any future updates.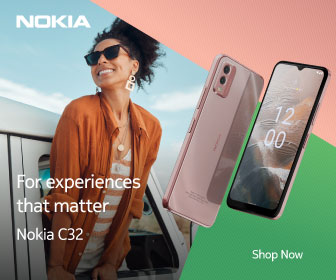 Follow Us