News
Opinions & Guest Posts
[Column] Eva Ngigi-Sarwari: The small business guide to boosting sales in 2021
Five tips to prepare your business to thrive in the era of COVID-19
For many businesses, finding success amid the COVID-19 era has been challenging. The pandemic has brought with it many challenges and the outlook for businesses remains uncertain. 
Fortunately, there are ways to prepare your business for the future. After all, challenges can inspire growth and innovation. If you focus solely on the things within your control, you'll be better equipped to build your business during this difficult time. You may even come out stronger than before.
To make things easier, we have put together some recommendations to assist you get the most out of 2021 and get back to business with the kickstart you deserve!
It's never too late to make the jump online
Shopper habits have changed considerably, and we must continue to adapt and grow with the direction of the wind. It's true what they say, it's never too late to try something new. If you haven't yet taken your business online, 2021 is the year to do so. Over the past few months, 51% of consumers surveyed BY Visa in the country and worldwide have been shopping online wherever possible and small businesses have followed suit – with 43% now selling products online, and 87% planning to continue doing so over the next three months. This change in shopper behavior is expected to last, so make sure that you are considering an online strategy, no matter how small your business may be. 
A good website solution provider takes the hard work out of selling online, helping you to set up a digital storefront for your business. Remember to nail the basics first: products, services, hours, offerings, testimonials, and contact information.  And keep it simple, customers stay longer on user-friendly sites and decide whether they want to browse and purchase within the first few minutes. If you have made the move, consider ways to develop your approach even further this year. Be search engine savvy and have your SEO keywords optimized for your business so your website appears at the top of search engine results. 
A touch-free experience is here to stay
What has become clear in recent months is that consumers want to be able to make payments in the safest and most hygienic way possible. The ability to pay digitally in-stores is no longer simply a convenience but a necessity as shoppers look for touch-free experiences, such as contactless payments. This is now a driving differentiator, with almost half (48%) of all consumers surveyed saying they wouldn't shop at a store that only offers payment methods that require contact with a cashier or shared device.
With just one in eight shoppers willing to revert to their old methods of payments even after a vaccine is widely available, now is the time to make sure you have the basics in place so you can really hit the ground running with digital payments in 2021. Not only are contactless payments safer, but they are quicker and easier, allowing you more time to invest into your business. Improved efficiency moves checkout queues more quickly, and employees handle less cash, which in turn can lead to savings. 
Make a regular appearance (on social media)
If you haven't yet used social media to extend the reach of your small business, now really is the time to jump straight in. With more people stuck at home, they are spending more time scrolling through newsfeeds – making it the ample time for you to make your move. Last year, 37% of small business owners surveyed, expanded their sales channels to explore new avenues they could reach both existing and new customers. If you are one of them, there's always room for improvement. 
It's never too late to identify clear objectives and build metrics to help you gauge your social media success. If your objective is getting the word out about your business, then having a sizeable number of people share your posts is great progress. If you're using social media to drive sales, then new inquiries about your product, like 'where can I get this?' is a performance indicator that really matters. Make the most of your time by posting when your customers are online. Try to experiment by posting at different times to discover if your customers tend to browse during commute hours or lunch breaks. If you aren't already, offer social network sharing features from your website to encourage existing customers and browsers to share your content on their social media accounts. 
Customer safety should still be at the top of your priority list
Although there does seem to be light at the end of the tunnel, it's still crucial for businesses to keep up with emerging trends, stay agile and embrace change. Customer safety remains paramount and small businesses need to continue to make sure they are taking the necessary steps to make customers feel safe, comfortable and valued. While some customers may be ready to get back to life as we knew it, there are still many others that are more-wary for their safety. The more shoppers feel at ease while in your store, the longer they'll tend to stay and the more likely they are to make a purchase. 
Safety measures remain a key consideration for customers. Recent findings show that 94% of consumers surveyed believe that businesses need to be taking safety measures – 71% emphasize on facemasks being mandatory, 60% believe that shopping baskets should be disinfected in between each use and 54% feel that six-foot social distancing should be enforced. Think about how these small changes can truly impact your business. If you were considering reducing safety measures, think again – they need remain as a cornerstone of your operations for the year ahead.
For customers that are not willing to visit stores yet, consider how you can go the extra mile to make them feel safe and valued. Offering home delivery or curbside pickup is a quick way to ensure sales and make your customer feel at ease, without them having to worry about coming into contact with others. 
Make sure your customers continue to stick with you
Shoppers are now more likely to shop around and buy from different stores. So, it's important to keep thinking of new ways you can connect with your customers to make sure their brand loyalty stays strong. If your customers have stood by you throughout the pandemic, that shows their true loyalty – but remember with so many options out there, you need to go over and beyond to make sure they feel appreciated. 
Customers love hearing the opinions and reviews of others before and after they buy. Set up a dedicated space on your website for reviews. Because loyalty stems from attachment and belonging, asking for input and feedback about a customer's likes and dislikes is a good way to continue a conversation and make them feel valued. With one in three consumers willing to walk away after one poor customer support experience, it has never been more important to hold onto the customers you have. Make sure the experience they get always meets their expectations. 
Another idea is to give your customers tailor-made, loyalty offers, based on previous purchases. Simple additions such as gift cards and member rewards can also be the tools you need to get your customers coming back repeatedly. Not only can they offer a short-term reassurance that your bottom line is secure, they will also prompt your customers to keep your business front of mind. 
Last year, we launched the Where You Shop Matters campaign which aims to help showcase the importance of shopping local, and also supports SMBs build out the skills and capabilities they need to be successful in the new normal. To find further tips on how to start, run and grow your business online visit our Small Business Hub here.
Follow us on Telegram, Twitter, Facebook, or subscribe to our weekly newsletter to ensure you don't miss out on any future updates.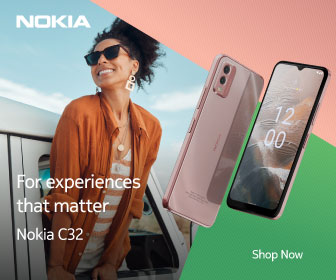 Follow Us