Apple had a spectacular quarter towards the end of the year.
Canalys estimates the firm sold 81.8 million iPhones in Q4, up 4 percent year over year. This is also the company's all-time iPhone sales record, according to the firm.
Meanwhile, Apple's serial competitor Samsung saw its smartphone sales decline 12 percent in the period, from the year prior, to 62.0 million units.
2020 is when Apple launched its first 5G-powered iPhones that helped the firm record "upgrades". The company launched four different iPhones in 2020, iPhone 12 mini, iPhone 12, iPhone 12 Pro, and iPhone 12 Pro Max – another "first."
"The iPhone 12 is a hit," said Canalys Analyst Vincent Thielke.
"Apple is better positioned than its competitors on 5G, being heavily skewed towards developed markets, and mobile operator sales channels," Thielke added.
2020 Global Smartphone Market Rankings
In Q4, 2020, global smartphone shipments declined by 2 percent year over year to 359.6 million units. Apple topped the market with 81.8 million shipments, followed by Samsung, Xiaomi, Oppo, and Vivo.
The three Chinese smartphone makers benefited heavily in Q4 by eating into the market share of their troubled Chinese counterpart Huawei.
Xiaomi was the most beneficiary, growing by a massive 34 percent to 43.4 million units. Oppo grew 15 percent and Vivo 14 percent, to 34.7 and 32.1 million units, respectively.
Huawei was sixth(including Honor), shipping 32.0 million smartphones in Q4, after dropping rankings in most of its markets over US sanctions. Canalys says it's the first time in six years that the embattled Chinese company has missed in the top five.
But for the whole of 2020, Huawei(including Honor) finished third, behind Apple and Samsung. Samsung led with a 20 percent market share, followed by Apple(16), Huawei(15), Xiaomi(12), and Oppo(9).
Losers and Winners
Huawei took the most hit in shipments from the year prior, shrinking by 22 percent, while Xiaomi gained the most during the quarter, at 19 percent.
Also, it's worth mentioning Samsung's massive 14 percent decline from 2019.
Record Revenue
Apple's financial results published on Wednesday, indicated the company, for the first time, made over $100 billion in revenue.
A big thank you goes to revenue from iPhones, Wearables, and Services, individually hitting an all-time high. Apple posted record revenue of $111.4 billion, a 21 percent year over year increase.
"Our December quarter business performance was fueled by double-digit growth in each product category, which drove all-time revenue records in each of our geographic segments and an all-time high for our installed base of active devices," said Luca Maestri, Apple's CFO, in a statement.
The company's impressive iPhone sales helped it top the global smartphone market in Q4, according to the latest data from research firm Canalys.
Apple's Savvy Moves
The analyst says the iPhone maker's smart moves like the omission of the power plug, which irked some, and adoption of "channel-centric growth initiatives to target SMB customers" have helped boost sales and profits in the quarter.
Removal of the power plug helped the iPhone maker reduce package weight that has increased logistic efficiency amid the high cost of air freight due to covid-19.
Follow us on Telegram, Twitter, Facebook, or subscribe to our weekly newsletter to ensure you don't miss out on any future updates.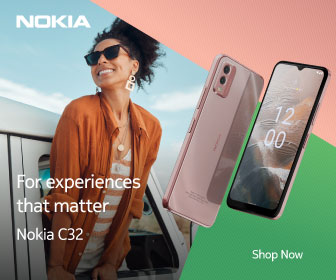 Follow Us