Gadgets
Tips On Using a Freestanding Cooker for The First Time
If you like an appliance that can do it all, a freestanding cooker is the perfect choice for your kitchen. Freestanding cookers are great alternative to the usual built-in wall ovens. They consist of an oven and a cooktop combined into a single unit, which can be placed anywhere on the kitchen floor.
Whether you are renovating or designing your kitchen space, you should consider purchasing a freestanding cooker over a standard wall oven and separate cooktop. Freestanding cookers need not be kept in one fixed location as they can easily be moved around. This means that you can go about designing other aspects of your kitchen without worrying about installation.
Freestanding cookers are suitable for large families and people who love to bake. The large internal space is the biggest advantage for the freestanding range. Prior buying one, look at the oven's cavity size to ensure it is spacious enough for your needs. The internal height is essential for you to confirm that it will fit any large roasts you have planned to wow family and friends with.
Factors to be taken into consideration before buying a freestanding cooker
Take into account your kitchen space– sizes typically range from 50cm to 150cm wide

Choose from gas, electric or dual fuel with a gas hob and electric oven combined

Stress-free cleaning

Flexibility for more ways to cook – go for a single or double oven
Here are some of the safety tips on using a freestanding cooker for the first time:
Cookers must be earthed
Earthing is a proper connection of visible metal parts to electric circuit from the ground. To avoid the risk of electric shock, the metal body of the electric appliances should be earthed. This is used as a safety measure, especially for those appliances that have metallic bodies.
 2.They must not be fitted on a platform or pallet.
As these cookers are meant to be used freestanding, they are designed to fit perfectly between kitchen cabinets. The space on either side has to be sufficient to allow withdrawal of the cooker for servicing.
3. Installation
Please do not install the appliance near powerful sources of heat, such as solid fuel stoves, because high temperature near them can damage the appliance.
4. Follow instructions
Use the hobs guards as intended and designed by the instruction manual manufacturer of the cookers or indicated by the instructions for use as suitable. The use of inappropriate guards can cause accidents.
5. Domestic use only
These cookers are intended for household use. Please do not use it for any other purpose, such as room heating, drying of pets or other animals, paper, fabrics.
The Ramtons range of freestanding cookers are packed with features that will help you prepare a wide variety of dishes with ease, and allow you to be a chef within the comforts of your home. Ramtons aim to make lives easier through innovative products, ample availability and strong support.
Giving ideas for easy living, Ramtons believes in making your shopping journey easy from the point of purchase to the point of use. Their home appliances and kitchen accessories are all about combining functionality, convenience and modernity. The trust that customers have on Ramtons is due to dependent performance, and home innovations have made them the fastest-growing brand in the Kenyan market. They believe in providing prompt after-sales services to keep customers happy long after they've made a purchase. Any Ramtons product in stock is delivered to you between 2-6 days.
Our kitchen equipment is carefully selected, designed, and tested thoroughly and individually so that you can get a durable and affordable kitchen.
Follow us on Telegram, Twitter, Facebook, or subscribe to our weekly newsletter to ensure you don't miss out on any future updates.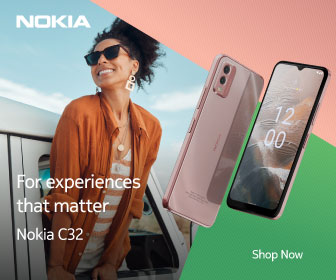 Follow Us