Microsoft has announced that it will release its first dual-screen device, Surface Duo, in more countries come next year. Surface Duo, built by the company's Surface team, was first launched in the US only in August.
Early next year, the company will be availing the device in more countries outside of the US. The company has only revealed plans to launch in Canada, the United Kingdom, France, and Germany.
Expect more information in this regard at the onset of 2021.
Surface Duo is the company's first dual-screen device that runs Android with two identical 1080p PixelSense AMOLED displays. When closed, Surface Duo presents a 5.6-inch display, and you can increase the screen real estate by opening the two panels flat to get a large tablet-sized 8.1-inch display.
It packs 6GB of RAM, 128/256GB of internal storage, and a 3577mAh battery charged at 18W via USB Type C.
Surface Duo was first announced in October 2019 and is currently available in the US, retailing at $1399 ~ Ksh 156,000 based on today's exchange rate – for the 6GB/128GB storage configuration.
The company pitched the device as a way to help enhance productivity by enabling you to multitask effectively on a mobile device.
"With Surface Duo, we set out to unlock new levels of mobile productivity and reduce the need to reach for a larger screen to complete quick productivity tasks," the company says.
Follow us on Telegram, Twitter, Facebook, or subscribe to our weekly newsletter to ensure you don't miss out on any future updates.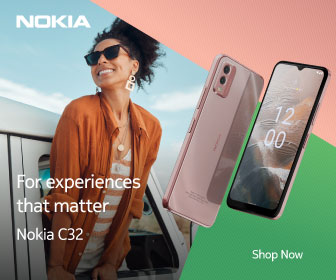 Follow Us