News
LG has launched its first e-showroom in Kenya
LG Electronics has launched its first e-showroom to offer consumers the convenience to browse and purchase home electronics and appliances.
The LG e-Showroom comes at a time when more Kenyans continue to adopt online shopping with over 73% of them considering e-shopping as a better way to find value for money since the start of COVID-19 pandemic.
LG Electronics East Africa Managing Director Mr. Sa Nyoung Kim said that the e-Showroom would showcase the latest products in the market.
"As a market leader, we have had to totally re-examine our customers' needs and think creatively to ensure their expectations are met. The LG eShowroom was created to offer our customers an alternative solution for those with interest in purchasing LG products. We believe that this showroom will enable our customers to interact with our products prior to purchase," said Mr. Kim.
Designed to meet the consumer's needs, the LG eShowroom –  lg.brandshop.co.ke – enables consumers to browse and purchase LG products accompanied by a sales consultation. Complementing the virtual showroom are an online finance calculator and an e-purchase facility.
"With the pandemic, we have chosen to bring the showroom to our customers' homes. As an innovative electronics brand, LG has always believed in digital solutions and our eShowroom is the first one in the Middle East and Africa to be launched for customers," added Mr. Kim.
With the eShowroom, the consumers will have an opportunity to personally see how LG Electronics is enabling smart homes and living through artificial intelligence. The products lineup will include the OLED TVs, InstaView™ Door-in-Door® refrigerators, LG TWIN Wash™ washing machines, DUALCOOL Air Conditioners among other home electronics and appliances.
Follow us on Telegram, Twitter, Facebook, or subscribe to our weekly newsletter to ensure you don't miss out on any future updates.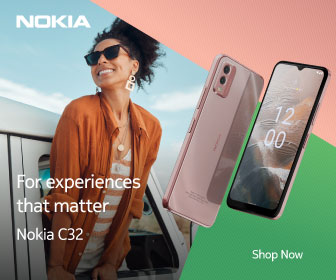 Follow Us