News
Huawei Global Cybersecurity VP Asserts Security Leadership at ISACA Kenya Summit
Huawei's Global Vice President for Cybersecurity and Privacy spoke yesterday at the ISACA Kenya online conference to highlight Huawei's leadership, expertise and track record on cybersecurity and privacy whilst also explaining how secure communications networks are based on independently verifiable technical standards. 
Noting that communications networks are owned, managed and controlled by telecommunications companies, not equipment vendors, Mika also directly addressed head-on the unsubstantiated charges of espionage and theft of personal data that have been put out there for political reasons, pointing out the irony that the U.S. CLOUD Act allows their governmental entities to access data across borders. 
He countered these by introducing Huawei's leading practices in cybersecurity alongside a proven track record, and explaining how secure 5G and Internet of Things (IoT) are based on technologies and standards. Lauhde explained that Huawei has never had any major security incidents and that Huawei believes in the importance of standards in cybersecurity: "trust needs to be based on facts, facts need to be verifiable, and verification needs to be based on common standards." 
Mika explained that Huawei has established multiple management systems and incorporated internationally recognized cyber security certification standards and requirements into product R&D with third-party labs to certify Huawei products, noting that "we have already obtained over 300 certifications and in May became the first vendor to pass the NESAS audit for 5G wireless and core network equipment. We work closely with government and telco customers who have been inspecting our equipment and using it for decades—we are very transparent with them."
Mika Lauhde's speech explained how 5G is much more secure than 4G and earlier technologies such as 3G and 2G; in fact security is one of the important benefits of 5G that is becoming more important as online threats increase, alongside other 5G benefits of speed, capacity and latency.
Mika provided a technical explanation of the benefits of 5G from a security and privacy perspective and explained how this was through intentional decisions into the design of 5G standards: "5G standards address risks in 17 security areas making networks and information more secure, protecting user's privacy as well as the integrity of networks through improved security architecture, authentication, key management, radio access network (RAN) security, cryptographic algorithms and much more."
He also explained how 5G has some different attributes that improve security, particularly that of network slicing, where a network can be tweaked for different users, and keep the data flowing through those slices separate, thus those using 5G for gaming or streaming would be on a different slice compared to those using it for smart meters, for business use, or for transmitting more sensitive health data. Furthermore algorithms used for encrypting information transmitted on 5G networks are designed so that even quantum computers of the future won't be able to crack them.
Finally, referencing Huawei Rotating Chairman Guo Ping's previous statement in 2019, Mika concluded saying that Huawei is the most audited and inspected company in the industry and that no other equipment provider has undergone the scrutiny that Huawei has, so: "for the greatest security, choose Huawei".
Follow us on Telegram, Twitter, Facebook, or subscribe to our weekly newsletter to ensure you don't miss out on any future updates.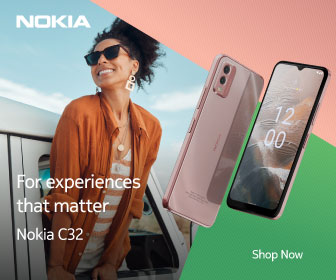 Follow Us