Africa Fintech Summit (AFTS), the global initiative dedicated to the African fintech ecosystem, is hosted in Washington DC each April and in different African cities each November. But due to the ongoing pandemic, the fifth AFTS will be an all-virtual event and run on November 9th, 10th, and 12th, 2020.
The event will be held virtually via Accelevents. You can register from the virtual summit on the Accelevents website right now.
Over 60 speakers will grace the virtual stage during the three-day event, with over 1,000 attendees anticipated to join in from different continents.
The event's theme has been crafted to give the organizers a chance to give newly discovered insights that have been discovered while preparing the 63-page soon-to-be-released Africa Fintech: State of the Industry 2020 report.
The first day will feature discussions on major regional fintech ecosystems with a session scheduled for each region.
Day two will focus on fintech-enabled business models spanning across different sectors, including e-commerce and trade, healthcare, and agriculture.
Finally, on the 3rd day, themed "The Business of Fintech," different industry leaders in the finance and technology space will share the best tips on handling different common innovator challenges.
The last day will also offer innovators a chance to compete in Startup World Cup's regional semi-final and pitch competition. The winner will proceed to compete for US $1M in the next Silicon Valley stage.
Panelists in the fifth Africa Fintech Summit include Co-Founder & CEO of Flutterwave, Olugbenga Agboola; Founder & CEO of PAGA, Tayo Oviosu; Founder & CEO of Amole, Yemiru Chanyalew; EcoBank's Senior Fintech Advisor, Djiba Diallo; Co-Founder & CEO of TYME Bank, Coen Jonker; Founder and General Partner of Future Africa, Iyin Aboyeji; Co-Founder and President of Ovamba, Viola Llewellyn; and, ChipperCash Co-Founder & CEO, Ham Serunjogi.
2020's AFTS is organized in partnership between Washington, D.C., strategic advisory group Dedalus Global and Ethiopian-focused advisory firm Ibex Frontier.
Follow us on Telegram, Twitter, Facebook, or subscribe to our weekly newsletter to ensure you don't miss out on any future updates.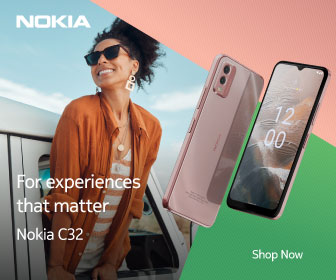 Follow Us