News
LG has opened a ThinQ Experience Zone at the Sarit Centre
LG Electronics has today launched its LG ThinQ Experience Zone in Kenya. The brand shop located at Sarit Centre has been designed to let visitors experience LG's artificially intelligent products. 
The ThinQ Zone located at the recently re-launched Hotpoint's largest retail store will be the first of its kind, giving consumers the exclusive opportunity to witness firsthand information on how the company is enabling the smart, premium lifestyle experience. This will be the first of the experience zones for LG ThinQ to be set up in East Africa.
Speaking at the event, LG's Marketing Manager, Mr. Haewoong Im said  "LG continues to pursue innovation to improve home living and we are now excited to be bringing that same passion and technology leadership in Kenya as we continue to enhance the shopping experience and comfort of Kenyan consumers."
The facilities will be used to further bolster the company's Artificial Intelligence footprint in the country, with the firm set to work closely with their esteemed trade partners in a way of developing and communicating their state of the art AI-powered technologies.
The LG ThinQ zone is  located at the Hotpoint shop on the ground floor of the Sarit Centre and it will feature LG's latest premium product lineup equipped with ThinQ technology which includes OLED TVs, the recently launched NanoCell TVs, the AI DD Washing Machine, InstaView Refrigerators, DualCool Floor Standing Air Conditioners among other home appliances.
"AI is the next frontier in technological evolution and as leaders in home appliances and consumer electronics, we have a responsibility to make AI more approachable in order to improve their quality of life for homeowners." added Mr Kim.
Underpinning smart home ecosystem is the LG ThinQ technology, which integrates appliances and electronics with AI and deep learning algorithms to deliver a more intuitive experience for users. With the LG ThinQ Experience Zone, the company aims to raise awareness of how a smart home ecosystem can be built and tailored to the needs of the individual.
LG Electronics plans to expand the LG ThinQ Experience Zone to other towns in the country as well as in the East Africa region.
Follow us on Telegram, Twitter, Facebook or subscribe to our weekly newsletter to ensure you don't miss out on any future updates.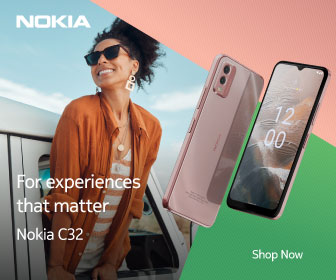 Follow Us