News
Huawei and Rain Launch Africa's First Standalone 5G Network
Huawei, in partnership with Rain, South Africa's data-only mobile network, has launched Africa's first standalone 5G (SA 5G) network. Unlike non-standalone 5G (NSA 5G), standalone 5G is more applicable for use cases that need ultra-low latency and much higher capacity.
Standalone 5G also supports advanced network-slicing functions and mobile edge computing(MEC), which have been touted to help rain explore new ideas and customized services based on ultra-low latency and much higher capacity with SA 5G.
Rain utilizes Huawei's Converged Core Solution and Massive MIMO technologies, which, according to Khaya, will enable the industries' digital transformation in the future, from smart healthcare to smart ports, smart mining, and even smart manufacturing in South Africa.
"Standalone 5G will further improve 5G network performance with increased the uplink rate, lower latency, and improved reliability, ushering in high-end cloud VR and cloud gaming services, more diversified enterprise and home broadband services," said rain's Chief Marketing Officer, Khaya Dlanga.
Rain's customers in some parts of Cape Town will be able to enjoy the newly launched SA 5G network, including Cape Town's Sea Point, Claremont, Goodwood, Bellville, Durbanville, and Cape Town City Centre.
Rain was also the first company to launch the 5G Commercial Network in South Africa in February last 2019.
---
---
5G NSA vs. 5G SA
In order to reach the much-coveted 5G land, there are two standard paths telecommunications companies can use; non-standalone 5G or Standalone 5G standard.
The underlying difference between the two is NSA 5G is aided by existing 4G infrastructure. Standalone 5G "stands alone" – it doesn't rely on any existing infrastructure.
The nature of NSA 5G makes it easy for carriers to deploy 5G networks since they can re-use their existing 4G infrastructure. SA 5G is like the "true 5G," and thus comes at a higher cost. However, the advantages of SA 5G over NSA 5G include uplink rate, lower latency, and improved reliability, and more.
If you reached this point, I bet you wish to know more about 5G standards. So, read this in-depth article about 5G standards on Ericcson's website.
Follow us on Telegram, Twitter, Facebook, or subscribe to our weekly newsletter to ensure you don't miss out on any future updates on African startups.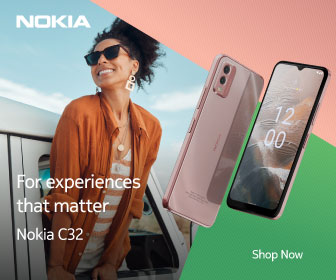 Follow Us