Microsoft has today announced the launch of the Global Social Entrepreneurship programme to support startups in 140 countries around the world. The programme was launched at a plenary session of the Sankalp Africa Summit 2020 held in Nairobi, this week.
Through its Microsoft for startups initiative, the programme will support startups addressing an important social and environmental challenge through their products, services or operations. 
This global initiative is designed to help social enterprise startups build and scale their companies to do good globally. Microsoft believes in providing the foundational building blocks to help social entrepreneurs create companies that can achieve worldwide impact. Social enterprises that become part of the Global Social Entrepreneurship programme will receive access to free Microsoft cloud technologies, including up to $120,000 in Azure credits, along with technical support and guidance. 
"Solving global social and environmental challenges requires synergy of the right technology, partners, conducive environment and technology. When start-ups work together with investors, enterprises, governments, non-profits and communities, we are able to unlock new potentials," said Microsoft4Afrika Director Amrote Abdella at the launch of the programme. 
Social impact startups from around the world are welcome to apply. The criteria to qualify for the programme includes a business metric that measures impact on an important social or environmental challenge; an established product or service that will benefit from access to enterprise customers; and a commitment to the ethical and responsible use of AI. Qualified startups will be eligible for grants in the areas of sustainability, accessibility, skills and employability. 
Applications can be done here. 
Follow us on Telegram, Twitter, Facebook, or subscribe to our weekly newsletter to ensure you don't miss out on any future updates.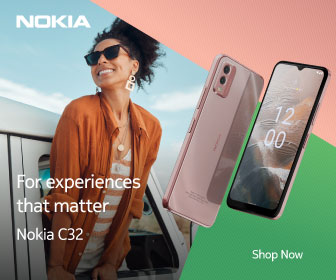 Follow Us