BUSINESS
Emergency loans and their benefits – Ngao Credit Limited
Emergency loans refer to short term loans meant to satisfy peoples' urgent financial needs. This means the borrower must pay off the debt within a short time. Some lenders of emergency loans require the borrower to return the total sum over a short period of time. 
Every financial institution offers specific terms and conditions on emergency loans. These conditions may either meet the borrowers' abilities or not. As a borrower, you, therefore, need to conduct thorough research before applying for emergency loans. 
Shopping and comparing various financial institutions should be the first thing you should do when looking for these loans. This means checking as much lenders as you can and finding out who offers the lowest interest rate and most flexible payment terms. It is also worth reading the reviews these lenders have from their previous clients so that you can know more about their service and whether you should consider them or not. 
Here are some of the benefits of emergency loans. 
Emergency loans processing is quick and timely. In most instances, it takes as little as 30 minutes for the loan to be processed. At Ngao Credit Limited, our emergency loan processing takes only 6hours. Once approved, the money is transferred into your account without delays.
There are times that the application might take longer though, especially in instances where there are issues with your documents or any other inconveniences. 
They provide quick cash for unexpected spending demands. They bring relief helping you attend to financial emergencies that crop up when you least expect. 
You can use them as you want
Most of the time the lender does not need to know how you intend to use the money provided you qualify for the emergency loan. You can choose to spend the money on your personal needs and even invest. Emergency loans do not have restrictions on usage. 
Ngao Credit provides emergency loans for all your needs. Once your application has been approved you can expect to see funds in your account in as little as 6-hours. 
The loans have proved to be a real life-saver for businesses or individuals in financial crisis.
If you want to know more about Ngao Credit emergency loans and how it can help you when you're in urgent need of cash. Call them now on 0709650000 or visit their website for more information. 
Follow us on Telegram, Twitter, Facebook, Instagram, or subscribe to our weekly newsletter to ensure you don't miss out on any future updates on your favorite gadgets.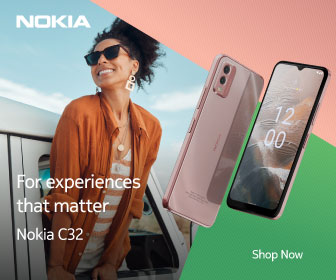 Follow Us