Data from the Central Bank of Kenya (CBK) shows that diaspora inflows in the country rose to Ksh30.4 billion ($295.3 million) in June compared to Ksh25.1 billion ($243.2) in May. This is the highest amount ever.
According to CBK, North America, Europe and the Rest of the world accounted for 38 per cent, 32 per cent and 30 per cent of the money received respectively. In the 12 months to June, the data showed that inflows increased to Sh285.4 billion from Sh251.4 billion, representing a 13.6-per cent growth.
These figures have placed Kenya as top in diaspora remittances in the eastern African region. Remember the World Bank recently reported Kenya's Sh280 billion inflows last year was the highest compared to Sh242 billion sent to the rest of eastern Africa — comprising Uganda, Tanzania, Rwanda, Burundi, South Sudan and Ethiopia. The amount Kenya alone receives constitutes the single largest source of foreign currency ahead of major crops and tourism.
With these remittances now hitting an all-time high, fintechs in the country have also played a major role, innovating services that have made international money transfer easy and quick. In fact, a 2017 study on use of fintech done by Financial Sector Deepening (FSD-Africa) showed charges for countries like the United Kingdom remittances are far cheaper when digitally executed than in cash-to-cash transfers via agencies. The study noted that fintech companies operating outside the financial sector regime have introduced innovative products that have made Kenya the cheapest destination for money sent from the UK and other foreign countries.
At Upesi Money Transfer, for example, we have been able to develop digital solutions that offer a wide range of services including Bank deposits where clients can receive instant bank transactions to their banks accounts in Kenya, Uganda, Tanzania, Rwanda, Nigeria, Ghana and Ethiopia. We have also developed Cash Pick Ups solutions where clients can pick cash from any of Upesi's branches or agents in Kenya, Uganda, Tanzania, Rwanda and Ethiopia.
We're making use of mobile phone technology, digital currencies, distributed ledgers, identification and even cloud technology to technically make cross-border payments accessible to everyone at their fingertips.
Fintechs have generally cut cost of remittance to Africa offering the chance to boost economic growth and expand financial inclusion in African countries.
Sub-saharan Africa, for example, leads the world in mobile money accounts per capita (both registered and active accounts), mobile money outlets, and volume of mobile money transactions. This is according to the International Monetary Fund. Close to 10 per cent of GDP in transactions are occurring through mobile money, compared with just 7 per cent of GDP in regions like Asia and less than 2 per cent of GDP in other regions. Across Africa, the adoption and use of technology in the provision of financial services is changing the way in which financial service providers operate and deliver products and services to their customers.
Our contribution to this as Upesi Money Transfer is immense. With our Mobile Wallets services, users can receive money on their phones instantly through our mobile money partners in Kenya, Uganda, Tanzania, Rwanda and Ghana.  Our Direct Bill Payments service also allows them to pay utility bills anytime, from anywhere in the world.
Upesi Money Transfer has been strategically positioned in Africa to capture the inflows from International Money Transfer companies into leading remittance-receiving countries in Africa.
International remmitance will continue to increase, and fintechs are going to play a very big role in contributing to this growth.
This article was written by Trevor Kimani, the Group C.O.O, Upesi Money Transfer
Follow us on Telegram, Twitter, Facebook, or subscribe to our weekly newsletter to ensure you don't miss out on any future updates.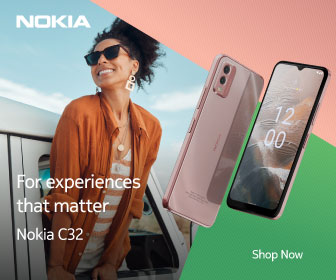 Follow Us