Cloud computing has been in existence for almost two decades now helping businesses stay secure from cyber threats. The technology points to business efficiencies, cost benefits and holds a very competitive advantage.
Currently, a large portion of the African business community continues to operate in the cloud. In fact, according to a study by International Data Group, 69% of businesses around the globe are already using cloud technology in one capacity or another, and 18% say they plan to implement cloud-computing solutions at some point.
A previous report by Dell also revealed that companies that invest in big data, cloud, mobility and even security enjoy up to 53% revenue growth than their competitors.
The African cloud has arrived
Why therefore should businesses in Africa take cloud computing seriously? Well, Africa's cloud and data centre ecosystem will soon become a land of serious opportunity. Bottom line, the African cloud has arrived and more African businesses need to take advantage of this.  The cloud services sector might still be in its early stages of development, but the impact is already far-reaching.
According to The "The Rise of the African Cloud: Azure, AWS, Vmware and the Battle to Transform African Enterprise Markets" report African banks for example are making investments in machine learning and artificial intelligence tools to improve the customer experience and credit risk; new "digital banks" are emerging, that are, at least in part, cloud-based. Governments are also using cloud and virtualized infrastructure to enhance public service delivery. Large retail firms are using compute capabilities and AWS databases to transform how they reach a predominantly mobile and digital customer base – and scores of African cloud-native startups are leveraging the cloud to disrupt entire industry sectors.
''The African cloud may be small, but it is already here indeed, and it is growing fast.'' the report notes.
CEOs and CIOs in Africa should now have cloud at the centre of their digital transformation strategies if they want to stay in business. The ability to harvest, store and sort big data is a critical element of business competitiveness and according to a recent column by Avinash Ramtohul, the Managing Director, Mauritius and Cloud Architect Leader, Sub-Saharan Africa at Oracle published here on African Business Communities, the higher the use of autonomous technologies, the more the competitive edge!
A recent report by Xalam Analytics predicted that top line annual cloud services revenue in Africa is set to double between now and 2023, and public cloud services revenue to triple in that time.
"Few other segments in the African ICT space are as likely to generate an incremental $2bn in top-line revenue over the next five years, and at least as much in adjacent enabling ecosystem revenue," the report noted. "But the broader upside is unmistakable, and the battle for the African cloud is only beginning."
Cloud computing leads to faster development and quicker learning within organisations, therefore accelerates innovation as it drastically removes costly overheads when it comes to maintenance and updates. It should, therefore, become an essential component of every African business transformation.
This column was also published on Africa Business Communities.
Follow us on Telegram, Twitter, Facebook or subscribe to our weekly newsletter to ensure you don't miss out on any future updates.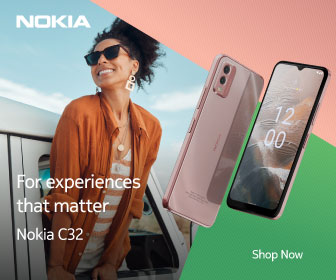 Follow Us