BUSINESS
Jumia Has it All Sale – Thousands of electronic products to be discounted
Jumia is for no doubt, the largest e-commerce business in Kenya. Jumia, as a platform, has even been the primary pioneer of e-commerce business in Kenya. Jumia stocks a wide range of products ranging from Electronics, Home and appliances, phones, home and office products, fashion and also groceries. This is just a fraction of what the whole of its ecosystem entails.
The e-commerce platform in Kenya has also spread its roots in different industries, including Food, travel, hotel, and even flight bookings –which makes the platform have a plethora of products and services more than what you can get in under one roof at your nearest mall.
With Jumia travel, one can be able to book a hotel on any of the listed hotels which comprise of both local and international hotels.
Jumia has also provided a platform to small business vendors to sell their products on the platform which gives them a unique opportunity to scale their business by enabling them to reach more customers country-wide who already shop on the platform. As at March 31st 2019, there were over 81,000 active sellers across Africa selling over 30 million products to about 4.3 million active customers, according to the company's prospectus on the New York Stock Exchange. This data is based on the African country's Jumia currently operates in.
Besides, there are still other critical services that make Jumia stand out from the rest of the competition.
The company offers a pay-on-delivery option in a variety of locations across the country on some goods, and you also have the flexibility to choose your payment option ranging from cash, M-Pesa, EazzyPay, and even credit/Debit cards.
You also have a guarantee of free 7-days return on faulty products geared to help protect customers from faulty goods that may have been shipped from the retailer. Besides, you can also shop and pay in instalments on Jumia thanks to the Lipa Later and Ngazi Finance partnerships.
Jumia also offers 1-day delivery around Nairobi courtesy of their "premium" "Jumia Express" delivery program. In other zones, the products under Jumia Express may take a while before arrival with a maximum waiting period of seven business days.
The e-commerce giant is currently running its Jumia Has It All campaign. The campaign will run from 29th July until 4th of August and customers will be getting deals on over 9Million products listed on the website. This will include, your favourite smartphones and electronics which as techy is something of interest to me. Remember Jumia stocks different types of electronics ranging from phones, tablets, TV sets and much more.
Follow us on Telegram, Twitter, Facebook or subscribe to our weekly newsletter to ensure you don't miss out on any future updates.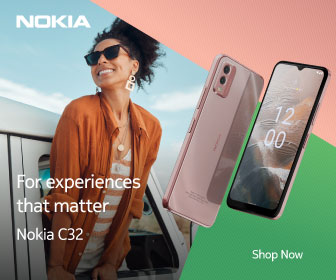 Follow Us