Singapore-based fintech startup CredoLab is expanding its operations to Sub-Saharan Africa. The firm is expanding into the region's fintech market with the addition of three new clients – two banks and a leading airtime credit provider.
CredoLab, a developer of bank-grade digital scorecards based on smartphone metadata said in a press release that it has successfully developed scorecards for over USD 1 billion in loans issued by more than 50 lenders across 15 countries.
Its alternative credit scoring solution comes at a critical juncture in the region's focus on financial inclusion. The Africa Digital Financial Inclusion Facility (ADFI) was recently launched by the African Development Bank to address the needs of approximately 76% of the Sub-Saharan African population that remains underserved and excluded from the traditional banking sector.
 "The growing penetration of Android smartphones and KaiOS smart-feature-phones currently outpaces the penetration of bank accounts in the continent. This presents an immense opportunity for fintechs like CredoLab to tap into behavioural data to assess the creditworthiness of any user and enable them to receive loans at fair terms, even in the absence of credit history." Peter Barcak, co-founder and CEO of CredoLab, said.
"Our entry into the region has seen strong momentum in client engagements and partnerships, and we will continue to build on this success by maintaining a positive experience for our clients and identifying opportunities to work with government and industry initiatives to facilitate financial inclusion. ," added Peter.
CredoLab claims that its proprietary algorithm makes use of anonymous, non-personal, consented smartphone metadata to predict the creditworthiness of users. With smartphone penetration in sub-Saharan Africa steadily increasing and predicted to double by 2025, smartphone-based credit scoring is on track to supplement if not replace traditional credit scoring methods.
Mobile loans have been described as the largest source for soft loans in Africa. In fact, according to a recent survey released by Consumer Insight Africa, a Nairobi-based quantitative research firm, nearly half of Kenyans rely on mobile phone loans rather than friends and family for cash.
CredoLab started in South Africa and says it will soon launch in Ghana, and look at targeting Nigeria and Kenya in early 2020. 
Follow us on Telegram, Twitter, Facebook or subscribe to our weekly newsletter to ensure you don't miss out on any future updates.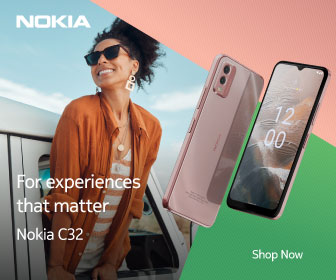 Follow Us