Never has there been a need for digital security as it is now. When I embarked on a journey to become a digital security trainer, all I wanted was to help keep women and young girls safe online. I never thought that in my Wildest dream that this desire and passion will take me around the world.
Digital security has become a basic need, in the current society that we live in especially in Kenya where online violence is rife. This vice is targeted at women and especially women with voices online. The goal of the perpetrators being to silence women online and the fact that that we leave in a patriarchal society does not make it any better. Most of its victims shy away from the online platform and those who remain resort to self-censorship. This leads to the widening of the digital gender divide gap. Despite being lauded for its vibrant and dynamic online scene, Kenya still grapples with gender disparities in the online space. 
This ''disease'' can be defined as the digital gender gap, which refers to inequality between men and women with regards to access and use of the internet. But it's ironical that we are encouraging women to be online yet the same platform is so toxic. Hence the critical need for digital security.
Through the generous funding of the Association of Progressive Communication (APC), I was able to organize a focus group with four other digital security trainers. First, let me tell you something about APC. It is a worldwide network of social activists who use the internet to make the world a better place. APC is both a network and an organization. APC members are groups working in their own countries to advance the same mission as APC. The main purpose of this focus was more to focus on forming a community of digital security trainers. A community that we can rely on in this unique field, taking note that we are very few professionals in this field.
Building a community also organically increases the impact of the training we conduct since we are able to get valuable feedback from each other regarding our training. Additionally, the purpose of the focus group was also to introduce some of the Female Tech Exchanges (FTX) training modules to the digital security trainers. FTX modules is a training curriculum made up of several modules for trainers who work with women's rights and sexual rights activists to use the internet safely, creatively and strategically.
It is a feminist contribution to the global response to digital security capacity building and enables trainers to work with communities to engage technology with pleasure, creativity and curiosity. Trainers should be familiar with the obstacles and challenges faced where misogyny, censorship and surveillance are restricting activists' freedom of expression and ability to share information, create alternative economies, build communities of solidarity and express desires. Safety Reboot explores how we occupy online spaces, how women are represented, how we can counter-discourses and norms that contribute to discrimination and violence. It is a feminist contribution to the global response to digital security capacity building, bringing the APC Women's Rights Programme's unique methodology and approach, which we call Feminist Tech exchanges (FTX). This journey will also see me produce four podcasts at Portable Voices studios on each of the Following FTX modules, mobile safety, self-care, online gender-based violence, and creating safe online spaces.  
Podcasting is the digital medium built on the power of conversation. The aim of producing this podcasts is to try and demystify and breakdown the FTX modules. These FTX modules will go a long way in helping digital security trainers in implementing their training effectively.
Online harassment comes in so many shapes and sizes and can target its victims via many different mediums and platforms, and it can be overwhelming to think about how to prepare for and respond to online attacks. Hence the need for trainers to come up with different ways and means of training.
Subscribe to our weekly newsletter to keep up with the news, insights, and more.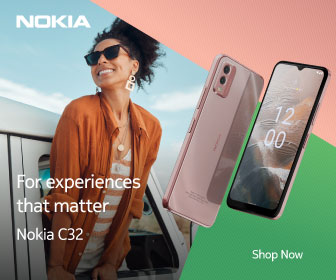 Follow Us