With the evolution of Esports, computer and keyboard innovations have been widely popular among gamers. Keyboards are one of the most essential elements of a computer, and it comes in all shapes and sizes.
The new generation of innovative keyboards is crying to be the centre of attention with cool ideas and features. Have a look at the 3 most innovative keyboards of 2018.
Logitech k480
Logitech k480 is a multi-device wireless keyboard that lets you type on any device. This universal typing keyboard comes with a stand to hold your phone or tablet. It has a tenkeyless design and is nice and comfortable to use. It also has an Easy-Switch dial to switch typing between multiple connected wireless devices.
Some of its key specifications are:
The keyboard can connect with 3 different devices.
It has a Bluetooth range of 10 meters.
It is compatible with Windows 7, Windows 8, Windows 10, Mac: Mac OS X or later, Chrome OS, iPad or iPhone: iOS 5 or later, Android tablet or smartphone: Android 3.2 or later.
The keyboard weighs only 820 grams (1.81 pounds).
It comes with 2 AAA batteries (pre-installed) with a battery life of over 2 years.
It contains a battery life indicator with an on/off button.
The keyboard is available for the price of $21.00 in the market.
However, it does not support Windows phones. Other than that, it effectively works with almost everything else.
The Bluetooth Multi-Device Keyboard K480 is a unique keyboard for your computer and even for your tablet and smartphone. It has a familiar keyboard layout with shortcut keys for Windows, Mac or Chrome computers, as well as Android and iOS mobile devices. Overall, it is among the best innovations by Logitech for PC and tablets.
2.Microsoft Universal Foldable Keyboard
The Universal Foldable Keyboard is a compact wireless keyboard that can easily fit into your purse pocket. You can simultaneously connect it virtually with any two mobile devices and then instantly switch between them with a single touch. Its compact design lets you set it up within a second, open it to turn it on, and connect!
Some of its key features are:
Ultra-thin and lightweight: This wireless keyboard is only 5mm thin and weighs 1.03 gram.
Bluetooth 4.0: Clutter-free and reliable experience with less consumption of power.
Spill-resistant: It has water repellent keyset with fabric to protect against drops and accidents.
Built-in rechargeable battery: It provides 3 months of usage on a single charge.
Compatibility: Microsoft Windows 10 / 8.1 / 8 and Windows Phone 10 / 8.1 Update 2, Apple iOS 8 – iOS 9.1, Android 4.4.2-5.0.
Tenkeyless design: The tenkeyless design makes it compact as well as small (check out a full TKL list here).
This foldable keyboard costs only $94.99.
Its ultra-thin design and reliable Bluetooth 4.0 has been the center of attraction. This device only works for mobile and tablet devices.
This keyboard, with full-size keyset, provides you with fast and accurate typing experience. It can also become your travel compa nion due to its easy on/off feature and foldable design. We can pair it simultaneously with any two mobile devices – an iPad, iPhone, Android devices, Windows tablets, and Windows Phone, and then instantly switch between them with a single touch. Set it up in a second, just open it to turn it on, and connect!
3. Sungwoo Foldable Silicone Keyboard
Sungwoo Foldable Silicone Keyboard is one of the best foldable keyboards. It is soft and flexible. Unlike the other two, it is a wired keyboard. It weighs only 7 ounces, with the dimensions of 15.9 x 4.7 x 0.5 inches. It is made up of a soft silicone material that is a highly intense, elastic, non-toxic, and odorless gel. This lets you to not only fold the keyboard but also roll up freely!
Some of the key features of this extraordinary multiple-function keyboard are:
This foldable and roll over keyboard contains a total of 103 keys.
Waterproof and dustproof: It doesn't require additional keyguards as well as cover skin. If necessary, you may clean food crumbs and dust with water, alcohol, or alcohol-based disinfectant.
Soft and silent click: The soft material of the keyboard makes the keystrokes or clicks soundless.
It has a USB length of 55 inches.
It uses the USB interface as its power supply.
This innovative keyboard is available for only $13.99.
Precaution while using this keyboard: Stretching or twisting of the keyboard may lead to malfunctioning of keys; do not press hard on the rolled up keyboard, and do not place heavy objects on the keyboard to extend service life and protect the keyboard.
This innovative keyboard comes in grey and black colors. Despite the innovative design, the silicone skin and circuit board inside the keyboard may stick together partially after long squeezing in transit, which may affect the sensitivity of some keys. In such cases, you may hold and shake the keyboard to separate the silicone skin from the circuit board inside the unit.
Conclusion
These are the 3 most innovative keyboards that you can use in PC, tablet, and mobile phones. Though some of these keyboards were released a couple of years ago, they still remained the most innovative keyboards in 2018 due to their design, features, and overall popularity.
If you want to learn more about innovative gadgets and technology, check out our gadget section here.
 References
https://www.logitech.com/en-us/product/multi-device-keyboard-k480
https://www.microsoft.com/accessories/en-us/products/keyboards/universal-foldable-keyboard/gu5-00001#specsColumns-os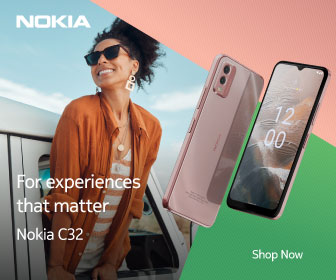 Follow Us