News
Huduma Number and Nipsey Hussle top Google searched items by Kenyans in April
Huduma Number and the death of popular American hip hop artist, Nipsey Hussle were among the top Google searched items by Kenyans in April. This is according to the latest Google Search Trends that indicate search patterns over a period of time.
Huduma Number came first while Nipsey Hussle, whose real name is Ermias Asghedom came in second. Nipsey was fatally shot outside his clothing store in Los Angeles and died at the tender age of 33.
UEFA Europa League matches were the third most searched query in April. These matches were followed by games played in both the Champions League and Premier League.  The fourth trending query was the Sportpesa app once again showing the betting craze amongst Kenyans was.
Fictional supervillain, Thanos who appears in American comic books and superhero movies was the fifth trending query on the Google Search Trends. The fictional character is one of the main leads in the movie Avengers: Endgame which premiered in Los Angeles on the 22nd of April, and was theatrically released worldwide on April 26th. The movie broke numerous box office records and has generated an estimated $1.4 billion worldwide, becoming the highest-grossing movie of 2019, as well as the eighth highest-grossing movie of all time.
At number six was the death of Jonathan Toroitich Moi, the eldest son of former president Daniel Arap Moi. Jonathan, 64, passed away at Mediheal Hospital in Nakuru after he was diagnosed with cancer. Jonathan was laid to rest during a private burial ceremony in Kabimoi on Saturday 27th April 2019 at his home in Eldama Ravine, Baringo County.
The gruesome murder of 25-year-old Moi University student Ivy Wangechi was the seventh most searched query in April. Ivy, who was a 6th year medical student was hacked to death in broad daylight outside the Moi Teaching and Referral Hospital (MTRH)
At number eight was the natural disaster Cyclone Kenneth that destroyed thousands of homes and killed dozens of people in Mozambique. Cyclone Kenneth was the second powerful tropical storm to hit southeast Africa in a span of only five weeks. The cyclone caused a storm that killed 750 people across Southern Africa, forcing thousands into camps and causing severe damage to the Mozambican economy.
Terrorist bombing attack in Sri Lanka was the ninth query on the Search Trends. On Easter Sunday, three Christian churches and three hotels Sri Lanka were targeted in a series of coordinated terrorist suicide bombings. Over 250 people died, including at least 42 foreign nationals and three police officers, more than 500 innocent people were also injured in the attacks.
The tenth most searched query was the intriguing story of the Kakamega Twins. The two identical girls are said to have been separated at birth only to meet 19 years later. Sharon Mathias and Melon Lutenyo, currently form four students in Kakamega County, interestingly found each other on social media.
In the 'How to' category, the most trending search was, How to Lose Weight -a query that is recurring with the increased awareness on the importance of adopting healthier lifestyles while How to Withdraw Money From Sportpesa came in second, as people went online to find out ways to withdraw their winnings from the popular betting site; once again demonstrating the increased betting in the country. Kenyans also searched How to cook mandazi; How to join the illuminati and How to get pregnant – another recurring search that shows the struggles Kenyans may have with fertility.
Below is a summary of the Google Search trends
Most Trending General Searches
Huduma Number
Nipsey Hussle
Arsenal Vs. Napoli (UEFA Champions League)
Sportpesa app
Thanos
Johnathan Moi
Ivy Wangechi
Cyclone Kenneth
Sri Lanka
Kakamega Twins
Most Trending "How to" searches
How to lose weight
How to withdraw money from Sportpesa
How to cook mandazi
How to join Illuminati
How to get pregnant
How to lose weight
How to play Shabiki
How to make pancakes
How to book SGR
How to hack a phone
Have anything to add to this article? Leave us a comment in the comments section below. In the meantime, follow or subscribe to our newsletter to ensure you don't miss out on any future updates.
Featured Image Credits: pagesix.com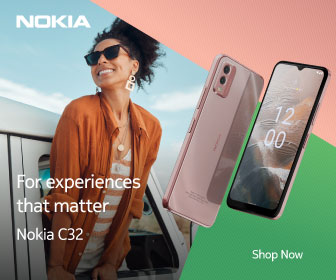 Follow Us