Google has announced the 12 African startups that will take part in its third class of its Launchpad Accelerator Africa programme.
This class which starts on 1 April 2019, involves startups from six African countries – Egypt, Kenya, Nigeria, Senegal, South Africa and Uganda. Of these 12 startups, 6 have female co-founders and 9 are either AI-enabled or have AI potential.
"These companies will join other startups in the Launchpad programme, present and past, that are using technology to create a positive impact on key industries in their region. We look forward to supporting and connecting them with startup ecosystems around the world," said Fola Olatunji-David, Google's head of Startup Success and Services, Launchpad Africa.
The 12 startups are:
The startups will each receive  3 months intense mentorship and support from Google, cloud and Firebase Credits, three weeks all-expense-paid training at Launchpad Accelerator Africa (Lagos and Nairobi), access to Google engineers, resources, and mentors, during and after the programme and inclusion in the Launchpad Accelerator Global Community and network of alumni and mentors.
First announced in July 2017, Launchpad Accelerator Africa forms an important part of Google's initiatives that support the African entrepreneurial ecosystem and builds on the Launchpad programmes already run in Africa, which have successfully connected over 200 African mentors with several hundred African tech startup entrepreneurs through one-week bootcamps in three different African cities over the last two years.
In addition, Google's global accelerator programme, Launchpad Accelerator, has already enrolled seven African startups (Twiga Foods, JUMO, Paystack, Delivery Science, Helium Health, Paylater and Aerobotics) and provided them with visibility, best-in-class mentorship and access to Google's network in Silicon Valley.
Through its Google for Entrepreneurs programme, Google actively supports tech hubs across Africa, with hubs in Lagos, Ghana, Kenya, South Africa, and Uganda.
Have anything to add to this story? Leave us a comment in the comments section below. In the meantime, follow or subscribe to our Startup Digest newsletter to ensure you don't miss out on any future updates on African Startups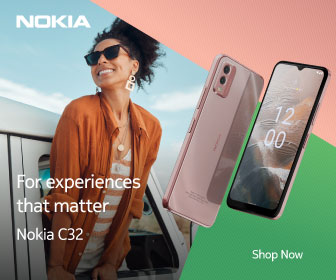 Follow Us