It's is difficult to imagine a world without internet connectivity, let alone a business that is not connected.
The internet has become a very vital part of our lives and has transformed how we live, work, play and learn. As the fourth industrial revolution dawns, it is largely characterised by digital technologies, powered by the internet. In the information age, where data is the new gold and information flows at the speed of light, a connected world is a world that works better.
Defining the internet:
But what is the internet really? By definition, it is just a global mesh of interconnected computer networks providing information and communication facilities at a global scale. Unanimously, the internet is the most popular computer network and its origins can be traced back to the Advanced Research Projects Agency Network (ARPANET) research project of the US Department of Defense in the 1960s.
Kenya had its first taste of the internet in 1993 but it wasn't until 1995 that the first ISPs begin to operate commercially in the country. Form-Net, Africa Online, Swift Global and Access Kenya (now Internet Solutions) were among the first ISPs to be registered in Kenya.
Today, the demand for data and internet services is at an all-time high with the International Telecommunications Union (ITU) placing internet penetration in Kenya at 89.4% as of December 2017.
The internet now almost is synonymous with Cloud Computing, E-commerce, Social Media and On-Demand Video Streaming.
With most organisations migrating from On-Premise IT architectures to the Cloud, the demand for bandwidth is growing exponentially.
Private data traffic (or branch to branch traffic) is also on the rise as many organisations consider distributed system architectures and IT resource consolidation.
Finding the right billing model for enterprise internet usage:
Currently, ISPs in Kenya serving the enterprise and small to medium size business segment employ flat rate billing systems where clients are charged a fixed fee per month in exchange for their set allocation of bandwidth.
Often, a discerning customer will overprovision the required capacity to cater for instances of increased need for bandwidth. The downside is that most consumers may not know when they would require extra bandwidth or how much and for how long.
This results in idle or wasted capacity, especially in times of low business activity such as weekends, holidays or even seasonal business. In such a regime, consumers of bandwidth and service providers will continue to experience significant economic inefficiencies and wasteful resource allocation because of the prevailing business models.
Plausible solutions being explored include a deviation from flat billing structures to pay-as-you-go billing models and flat rate bandwidth on demand models.
Internet usage billing structures are not a foreign idea and they can be traced back to the age of dial-up internet access.
In that case the ISP or the PSTN operator would bill a customer based on the number of minutes that the customer spent accessing the internet service, as was the case in the era of Kenya Posts and Telecommunications Corporation (KP&TC). Usage billing structures have come a long way since, and now per usage pricing models are built on a per packet or per byte structure.
These models are appealing because they give customers the ability to control their connectivity costs and their use of network resources. On the flip side, consumers may opt for bandwidth-on-demand consumption models where the customers may self-provision capacity whenever they need it on demand.
Although this seems like a very plausible option, the solution presents very complex billing structures to the consumer and a myriad of issues to the service provider, ranging from capacity planning to bandwidth demand and price risks.
Utility-based billing, a modern-day solution:
Let us now consider an always-on bandwidth model with no throughput restrictions, where consumers only pay for data they pass through the ISP network and not for a rate-limited bandwidth allocation.
Removing the bandwidth restrictions would mean that consumers are able to push data at unlimited lightning fast speeds, usually measured in megabits per second. This caters for the bandwidth hungry applications and cloud adoptions thus removing the biggest barrier to entry to cloud and web services for organisations, which is bandwidth.
With this model, consumers get to have as much capacity as they want, whenever they want, for as long as they want it and they only get to pay for what they have used.
This gives rise the paradigm of Network-as-a-Service (NaaS), where network services such as Internet Access and Managed VPN Services are consumed as a utility at a fixed rate per Gigabyte regardless of throughput and the underlying technology. Internet Solutions is currently in the pilot phase of our pay-per-use billing structure.
From retail to financial services, this is a solution tailored for the needs of the modern-day enterprise. No longer is there a barrier to entry to the digital economy. With this model, bandwidth is an always-on utility available at any time and at the desired throughput.
The pay-per-use model allows organisations to optimise their bandwidth costs to achieve greater cost efficiency, as customers only pay for the data consumed. This translates to significant cost savings in the event of zero or low utilisation, for instance during weekends or holidays. Consequently, consumers would greatly benefit from a breathable billing model that grows and shrinks based on the current business need and utilisation.
With this new era of utility-based billing, organisations are set to achieve unprecedented gains in network performance, business efficiency and cost optimisation without compromising on service experience. In the digital economy, Network-as-a-Service becomes a business enabler for the modern-day enterprise.
This column was submitted by Nixon Thuo, the consulting Services Solutions Architect at Internet Solutions. Have anything you want to be published on TechTrendsKE?  Drop us an email – letters@techtrendske.coke.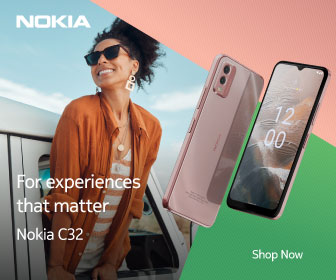 Follow Us