BUSINESS
CBA Loop Upgraded to offer loans of upto Kes.3 Million
Kenya's largest privately owned bank Commercial Bank of Africa (CBA) has upgraded its CBA Loop app to offer highest mobile phone loans. According to a statement released by the bank yesterday, CBA customers will be able to access terms of up to Kes.3 million and overdraft of Kes. 100,000.
This feature was not previously available for CBA Loop customers and according to Eric Muriuki, General Manager of the New Business Ventures division at CBA, it was added as result of the feedback they have received from customers'
"The advancements that we are introducing now are a product of feedback from our customers over the last one year, as well as proactive measures that recognize the growing importance of the mobile phone interface in the delivery of a wide range of customer-focused services," he said
CBA also announced that transaction charges for CBA Loop to M-PESA and ATM withdrawals have been reduced by 44% and 40% respectively. Loop-to-Loop transactions, purchase of airtime, and payments through Safaricom's Pay Bill and Buy Goods & Services, on the other hand, will be free
Muriuki said, "The new transaction services, coupled with benefits such as the ability to track your expenses, set financial targets and make savings, now position Loop as the most dynamic digital banking service in the market today and the best tool to have for all your financial service needs."
Mobile Banking is a recent phenomenon and Kenyans are increasingly adopting this new technology as it eliminates the need for visiting a physical branch for any of the core banking services, which are offered through a mobile platform. Banks are also reaping huge profits from this service especially since the inception of M-Pesa.  
It is anticipated that with the increased smartphone penetration and affordable data, more customers will embrace mobile banking for their financial services.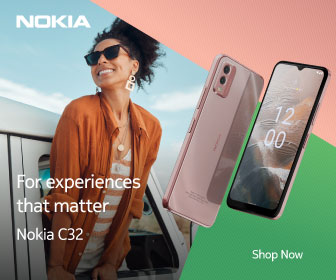 Follow Us