BUSINESS
PayPal is Blocking M-Pesa Linked Accounts Over Fraud
In April this year, Safaricom announced a new partnership with the online payment service and TransferTo to allow M-Pesa customers to send money or make purchases online via PayPal. I was one of the people who were so happy with this move.
Previously, the withdrawals could only be made via Equity Bank which acted as PayPal's local merchant. This only meant you needed an Equity bank account for you to be able to make PayPal withdrawals. There were also a number of middlemen who could help you withdraw the cash instantly but at a fee.
Yesterday, I hower received an email from PayPal telling me that my account has been limited. Being limited meant I will not be able to make any PayPal payments, which include sending and receiving money.
''We recently noticed a pattern of activity in your account that is maybe high risk.'' the email read.
''Because of this issue, your account has been permanently limited. We understand this may be frustrating and inconvenient but you'll still be able to see your transaction history for a limited time.'' the email further stated.
I thought I was the only one being affected only to see similar complains from Kenyan on Twitter.
https://twitter.com/spazzle_/status/1019654157182164992
@Safaricom_Care please engage @PayPal4Business on this.. anytime we link our paypal to mpesa they get limited and they don't give reason for limitation.. https://t.co/Gq24SI4EWN

— Kevin Njule (@njule_kevin) July 19, 2018
Apparently, the online payment service had blocked Safaricom's M-Pesa subscribers over fraud. According to PayPal, the subscribers will only be able to withdraw money from their accounts within 180 days.
'''We'll email you when it's available. We just want to make sure that you have money in your account to cover any payment reversals.''
Well, we are not sure who is to blame for this, Safaricom or TransferTo? And what happens to people who transact daily using PayPal?
Safaricom through a tweet says its aware of the issue although it does not say when we expect it to be solved.
We are aware of the issue and paypal should be able to elaborate on the issue more kindly engage them via https://t.co/OS2rielcPk ^ED

— Safaricom PLC (@SafaricomPLC) July 18, 2018
By the time we were posting this article, the notification on my account had disappeared. I am not sure if this means the issue had been resolved. PayPal has not issued any statement but when reached through help center it says  "Paypal reserves the right to limit access to any account reported to be involved in possible fraudulent or high-risk behavior. ''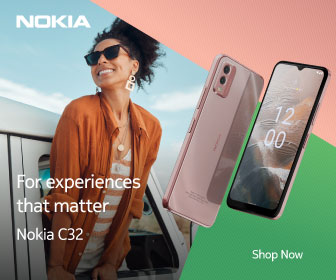 Follow Us