Reviews
IOTransfer 2: Managing and transferring your iPhone data has never been this easy.
If you're a smartphone user, the chances of you wanting to transfer files between your phone and your computer are always very high. Usually, this happens when you're resetting your phone or transferring your favorite song or any file from your computer to your phone. But how fast does this transfer process happen especially if you're an iPhone user?
The IOTransfer 2 tool is one tool that lets you transfer your photos, videos, music, contacts and any other content to your iPhone, iPad or iPod touch with just a simple click.
IOTranfer 2 also allows you to perform a deep clean of your phone by scanning your files in seconds. This means all the junk files are deleted with just a simple click freeing up storage space and memory on your iPhone.
Over the last week, I have been trying out the IOTransfer 2 to basically understand how it works and find out if its a good mobile device management application alternative. I downloaded it on my windows laptop so I was not worried about it not working since its only an iOS product.
User Interface (UI)
As I mentioned I downloaded IOTransfer 2 from www.iotransfer.net. The website also gives you an option to buy the tool. By the time I was writing this article, the developers were running a summer sale which you can check here.
That aside, the IOTransfer 2 user interface is not that complicated and even if you're not a techy you will still be able to navigate through it. It's also very neat and all the functions performed by IOTransfer 2 are clearly labeled.
Key Features: What can you do with IOTransfer 2?
Manage Your Photos and Videos
The IOTransfer 2 software comes with a very interesting photo manager which is also very efficient. With it, you can easily manage your photos across your iOS device and computer. IOTransfer 2 allows you to easily transfer your photos from your iPhone to your computer easily without distorting the quality of your images.
IOTransfer 2 also allows you to delete multiple photos at once. All you need to do is quickly select the photos you don't want on your iPhone or iPad and clean them up with ease without too much struggle.
With the software in your PC, you can also create and edit photo albums in your iOS straight from your PC easily. The PC gives you direct access to photos, and images on your iPhone, iPad or even iPod and allows you to view them in large , medium, and small icons with date and size details.
2. Easily Clean your iOS device
If your iOS device has lots of junk files then the IOTransfer 2 software will help you clean it all up. This prevents your device from running slowly and you know how annoying that is. The software website describes it as a light yet smart iPhone/iPad cleaner allowing you to delete junk files with just one click.
Cleaning your IOS device not only frees up storage space and memory but also fastens iOS system for a better experience with your device.
The IOTransfer 2 does this by scanning your iOS device to discover these junk files. The total number of these files is then displayed showing the total number of the unnecessary files including the amount of storage these files have consumed. With just a simple click you can get rid of the junk files.
3. Download videos online for free
This is probably one of the most interesting features about this software. IOTransfter 2 also lets you download online videos from over 100 sites including YouTube, Facebook, Instagram, Twitter, Vimeo etc just by one click.
While browsing your social media you often come across funny videos which you would like to share with your friends maybe through WhatsApp or any other messaging app. These social media apps don't give you a download video option and IOTransfter 2 has made things simple for you.
With just a simple click, you can download these videos, save them in your computer and transfer them to your iOS device without too much hassle.  
One more thing, IOTransfer 2 also lets you create backups for your contacts, podcasts, ebooks and voice memos to ensure you don't lose your important stuff should your device get lost. It also supports more than 15 languages.
The Software is available for free 7-day trial download but if you want to purchase the full version then you can get it here. The company is currently running a summer sale so you get the software at a discounted price of  $29.95.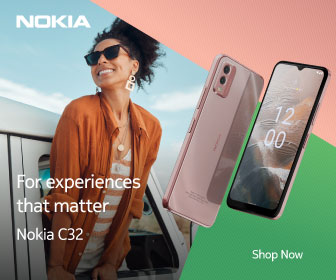 Follow Us