BUSINESS
Fintech may have a more profound impact on financial services in Africa
Fintech may have a more profound impact on financial services in Africa than in Europe or the US. this is according to the more than international fintech pioneers who gathered at the Radisson Blu Gautrain, Johannesburg for the Finnovation South Africa 2018 summit.
The fintech pioneers who included African digital pioneers, investors, policymakers, entrepreneurs and leading bankers also explored how the major banks and financial institutions in South Africa and across the continent are addressing the digital transformation of financial services; and how their own digital innovations are being shaped and accelerated as a result of the gathering momentum of Fintech disruptors.
The impact of Blockchain, Digital Wallets, Cryptocurrency, ICOs, Open Banking, Mobile Money and Payments innovation are radically transforming the financial services landscape as Fintech disruptors intensify the challenge to incumbent banks in Africa and kickstart new opportunities. The unique environment for financial services in Africa is fertile ground for innovative Fintech players who are capitalizing on the opportunities to disrupt or leapfrog established business models to make financial services more affordable, accessible and profitable across the continent.
Speakers at the Finnovation South Africa 2018 included Nick Ogden, Executive Chairman of ClearBank;  Assel Zhanassova, Chief Digital Officer of Astana International Financial Center (AIFC); Nvalaye Kourouma, Chief Digital and Innovation Officer, ROA of Barclays Africa Group Limited; David Gyori, CEO of Banking Reports and Founding Member of the World FinTech Association; Chris Principe, CEO of Chain2Trade, Inc. and Publisher of FinFuture and Financial IT; and Paul Mitchell, Fintech and Blockchain Lead of PwC South Africa.
The opening keynote session focused on collaboration as a key catalyst for success in the digital transformation of financial services and how better aligning the role of Government Policymakers, Incumbent Banks, Fintech Innovators, Investors, Multilateral Agencies and MNOs will drive a positive Eco-System for FinTech in Africa.
Paul Mitchell, Fintech and Blockchain Lead of PwC South Africa, said "South African financial services players, old and new, are uniquely positioned on a high growth continent to seize the opportunities to create innovative solutions and harness the impact of Fintech in Africa, which could well make a more significant contribution and impact than what we are currently seeing in the US and Europe'' He said customers' behaviour, and their expectations around how financial services companies traditionally interact with them, is changing rapidly adding that fintech is accelerating these changes and the established players who recognise this are having to learn fast. ''This is leading to a reassessment of many elements of the customer experience and engagement process that will play out over the next few years. Finnovation South Africa 2018 provided a platform to engage with Fintech pioneers and thought leaders to address the most pressing questions for the digital transformation of financial services in South Africa." he said.
Another major highlight of Finnovation South Africa 2018 was the Leader's Dialogue Live! informal conversational session with an international Fintech pioneer, which presented a unique opportunity to gain a fresh perspective and first-hand insights from a leading innovator. The live interview session featured renowned industry leader Nick Ogden, Executive Chairman of ClearBank, who stressed the innovative potential of fintech in Africa: "The Financial Technology market is accelerating groundbreaking innovation and transforming the financial solutions landscape across the continent. We firmly believe that the rapid growth in the sector of fintech is providing a platform to enable payments, wallets and increase access, helping the drive to digital banking  services."
Addressing new innovations and opportunities in the ICO market at Finnovation South Africa, Juan Engelbrecht, CEO of MOBU, stressed that: "as the cryptocurrency market evolves, the global adoption of ICO fundraising structures has led to an explosion of new capital formation that has outpaced both the seed and venture capital investment markets. The 86 ICOs that were launched during the first term of 2018 were able to raise a mammoth US$ 3,4 billion in total. The total costs of launching successful ICOs are a lot more cost effective in raising funds than IPOs. However, approximately 98% of these ICOs launched utility tokens. The securities market is a multi-trillion-dollar arena which remains virtually untouched in the blockchain space. We know that a security token start-up can be a legal, technical and regulatory nightmare. MOBU is a decentralized organized all-in-one platform that facilitates the release of validated security tokens, offering a complete blockchain solution by bypassing barriers and introducing a simple marketplace for security issuances and secondary trading. MOBU offers KYC, AML and SEC approval, escrow (safe-keeping proceeds of ICO funds), bank support to investors when fiat is converted to crypto and facilitates all other processes needed to raise funds. MOBU creates a network of confidence and trust that will boost economic and operational efficiency and we were delighted to share our insights at Finnovation South Africa 2018 by engaging with Fintech pioneers and leaders to address the digital transformation of financial services across the world and in South Africa."
In-depth sessions continued throughout the day featuring bankers and FinTech pioneers deliberating on key issues such as Blockchain – from Hype to Reality in Africa; Banking & AI; and the Cryptocurrency Revolution; as well as further conversational sessions including Founders' Painpoints and Start-up Success Stories. High-profile speakers included Ned Phillips, Founder and CEO of Bambu; Jane Zhang, Founder & CEO at Shell Pay; Camilo Ramada, Advisor at Business Finland Southern Africa; and Warren Hero, Chief Technology Officer of Microsoft.
The day concluded with the much-anticipated Wolves' Den session, which again lived up to its billing as a powerful and often ruthless session that enabled innovative Fintech start-ups and trail-blazers to real-time test the positive impact of their solutions with a panel representing savvy Investors/Venture Capitalists and seasoned African Fintech Pioneers. FinTech trail-blazers including PSI, Pay Genius, and Brown Sense all made their respective pitches while the "Wolves" asked the tough questions and provided the illuminating insights during a dynamic closing session to the event.
Finnovation South Africa 2018 is part of the FinTech Africa Series which regularly gathers leading stakeholders and influencers in the African FinTech ecosystem, from start-ups to banking powerhouses, across the key markets of Africa and internationally.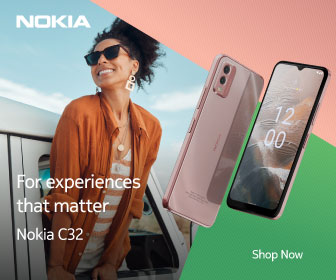 Follow Us