BUSINESS
Logistics marketplace firm Bwala Africa Group launches its in Kenya to connect vehicle owners and mechanics to clients
Logistics marketplace Bwala Africa Group has launched its operations in Kenya. The company joins the of logistics marketplaces in the country like Sendy and Lori Systems and will allow its users to hire vehicles and source for repairs as well as service and maintenance. It will also link them to trusted mechanics and genuine spare part dealers. Users will be also be to do this straight from the comfort of their homes or offices.
With a database of pick-ups, minibuses, trucks, tours and delivery vans, Bwala Africa Group key focus areas will include vehicle leasing, light and heavy duty cargo haulage, FMCG distribution and fleet management and vehicle repairs and maintenance. The firm will also deal with insurance covers and claims and also has a segment for genuine auto parts dealers. Bwala will work with verified garages to provide its users world-class vehicle repairs, service and maintenance.
Read>> How to choose the best Fleet Management System that suits your needs
Bwala Africa Group has also partnered with the National Transport and Safety Authority (NTSA) to help in  vehicle verification and Kenya's Virtual City for a reconciliation software for companies with trucks within the FMCG sector.
Speaking during the launch, Kennedy Nyabwala, the firm's founder and CEO Bwalas key focus will be in the African market with future plans to expand to Asian markets in countries like India and the Philippines. Its key focus area for now is in Nairobi but will be expanding to major counties in the country this year. It also plans to expand across East Africa then Asia.
All users will need to do is take a photo of their car, van or pick-up truck, signs up for an account then lists them for hire. Bwala verifies vehicle ownership through the National Transport and safety Authority (NTSA) portal then makes it available on its site for hire. A client then browses the site, searches for the type of vehicle they want then they proceed to pay. Bwala holds the money in its escrow payment system to make sure both are satisfied before funds are released.
Users pay a 20 percent to 30 percent commission to either lease or hire their cars, connect with verified mechanics or buy genuine spare parts. Bwala then takes care of vehicle servicing, insurance renewals, and lease contract renewal among others automatically.
Darshan Chandaria, CEO of Chandaria Industries who was also present at the launch said,"  A big part of our customers and customer satisfaction at Chandaria Industries depend on sufficient supply chain systems and fleet management. I spend a significant time strategically at Chandaria Industries thinking about how to get raw materials in faster and in the right quantities and how to get more of our products out to customers and to our retailers' shelves as quickly as possible. With the launch of innovative platforms like Bwala you don't have to worry about these."
Bwala has already listed 50 vehicles on its platform which were part of its pilot but it's targeting the over 1 million cars on Kenyan roads daily which need regular maintenance and servicing irrespective of their make and year of manufacture. The self-funded company of six aims to make revenue by simplifying car hire, service and maintenance and repairs. The firm is also working with a local insurance company to give its clients a customized and affordable cover.
To Darshan, platforms like Bwala will help SMEs focus their core business rather than tying their cash on fleets of vehicles thus reduced expenditures on assets, insurance, recruitment and training especially to drivers and offloading teams who now act as brand representatives and customer care assistants.
Lots of SME cash is tied up in assets and in recruitment, Bwala is launching to help solve that as well as a number of headaches faced by fleet owners and managers such as fuel siphoning, cargo theft, unscrupulous insurance firms trying to find ways to pay less among others.
"We are simplifying the process even for Saccos and Matatu owners. We are going to make it easier for anyone to hire and maintain a vehicle. The good thing with the platform is that we give users an unlimited supply of vehicles to allow them to spend their capital elsewhere,'' Kennedy Nyabwala said.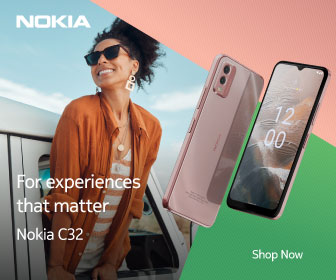 Follow Us