Reviews
Infinix ZERO 4 Unboxing and first impressions
So Infinix finally unveiled the much awaited Infinix ZERO 4. I know many of you, me included were really waiting for this considering the rumors that have gone around the interwebs about the device.  Remember the Infinix ZERO 3, it's predecessor? It was a premium device with high-end features. The Infinix Zero is just an upgrade from it.
We got the ZERO 4 review unit, thanks to our friends at Infinix Mobility. In this article, we are going to unbox it and give you some first impressions about the device.
Specifications:
First, let me give you a brief overview of the Infinix ZERO 4 specifications:
Android  6.0 Marshmallow

5.5 " Full HD Screen

Processor Type: MediaTek Helio X20  Deca-core processor

3GB RAM

32GB internal expandable memory

Dual SIM capability- Micro SIM cards.

16MP back camera with Optical Image Stabilisation (OIS) and Laser Auto Focus

8MP front camera with LED flash

3200Ah non-removable battery

Fingerprint Identification

Supports 4G Network
The box:
The Infinix ZERO comes in all black box. The box has a moisture resistant nylon wrapping tightly wound around it to keep out water and dampness. There are also quality assurance seals on the left and right-hand side of the box to assure consumers of the genuineness of the device. Overall, the package is pretty neat.
Inside the box
Once you remove the seals and pull the upper part of the box , the contents of the box are revealed. The first thing you see is the Infinix ZERO 4 itself. Other accessories include:
A power adapter

USB Cable

A plastic phone case

Earphones

Sim ejector Pin

User guide and

A screen protector
The accessories that come with the Infinix ZERO 4 are usual in most phone boxes. Infinix, however, added a little twist; the earphones come in a new pack of its own.
External features
The 16MP back camera and fingerprint sensor are located at the back of the phone.
The Infinix ZERO 4 Speaker grill and USB port are located under the phone.
Volume rocker and power button are both on the right side of the Infinix Zero 4
Well, that's basically the details I can share for now. My first impressions of the Infinix ZERO 4 are quite fascinating. Infinix did all it can to give the entire package a good touch. I love the device so far and  I will be giving you more details including its performance in the coming week when I am done with my review.
Something to note is that Infinix will be also be launching the Infinix ZERO 4 Plus. The ZERO 4 Plus will launch sometime next week and expect is to have some more improved features. What we know so far is that is will come with a 20.7MP + 13MP F/2.0 cameras, *HELIO X20 10-CORE TRI-CLUSTER and a 64GB + 4GB RAM.
The Infinix ZERO 4 is available for only Ksh. 18499 on Jumia.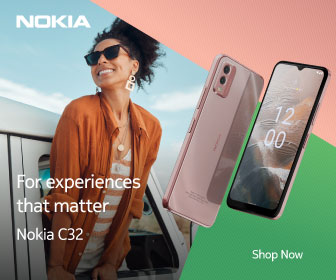 Follow Us