Reviews
Tecno DroiPad 10 Pro II Review: Tecno outdid themselves on this one
Launched a couple weeks ago, the Tecno DroiPad 10 Pro II is probably the best tablet ever from Tecno Mobile. Tecno decided to outdo themselves on this one making some massive improvements on the tablets which is a direct successor of the Tecno DroiPad 8.
As I mentioned in my unboxing article, one of the things that make the Tecno DroiPad 10 Pro II different is that it features a unique Operating System known as the Remix OS. No other mobile manufacturer in Kenya has featured this OS.
I have been interacting with the device for the past two weeks now and my experience with is has been one of its kind. The device for the period I have been a good replacement for my ASUS laptop. It was so easy for me to carry it around, and the fact that I could access Windows and Android Operating System on it made it even more interesting to use.
In this review, I am going to focus on what Tecno did to come up with this giant tablet including the specs and its performance for the period I have been interacting with it.
Design and Display
First, I love the metallic unibody design Tecno gave to the DroiPad 10 Pro II. The straight lines and soft edges stands the first impressions of the device out of the box. With a screen display of 10.1 inches IPS TouchScreen and a screen resolution of 1280×800 pixels, the tablet would be a perfect fit for any game enthusiast out there. Or anybody who loves watching videos as it is capable of enlarging small images to give you a proper view.  
Performance, Storage and Operating System
As I had previously mentioned in the articles I did, the DroiPad 10 Pro is a dual OS device. This one of the things that make it really stand out from all the other tablets in the market and especially tablets from Tecno Mobile.
It powered by a Remix Operating System 2.0, and what it does is combine both Windows and Android Operating System. This means you have all the features of a laptop, PC, such as taskbar, sidebar, notification interface, separate  multitasking bars and so many other windows features on the Tecno DroiPad 10 Pro. So look at the tablet as a mini PC with a droipad in one device and this one of the things I really loved about the tablet. For the few weeks I have been testing the tablet, it was a good replacement for my ASUS laptop and the Remix OS was not a disappointment.
The DroiPad 10 Pro II is powered by the latest Cortex A53 64-bit Quad-Core 1.3GHz CPU and Mali-T720 MP2 Dual-Core GPU. Again, this delivers impressive speed and responsiveness when playing your favorite games, or multitasking computing for example. It is also equipped with 32GB internal storage.enough space to store can store as many files as possible. The 2GB RAM enables faster response but I feel Tecno should have done better here, by making it maybe 3 or 4GB.
One of the other functions the Remix OS can perform is Physical keyboard optimization. This means you can attach a Bluetooth keyboard and perform all the other functions you could perform with a PC. As I mentioned in my unboxing article, one of the accessories that come with the DroiPad 10 Pro II is a Bluetooth chocolate keyboard which comes with a big touchpad adding more productivity and flexibility to the tablet.
Camera
For photography enthusiasts, Tecno mobile really tried to consider you when it comes to the DroiPad 10 Pro II camera. Though I feel the company should have done more here. With the tablet's 2.0MP front camera with flash and 5.0MP AF rear camera with flash you are still able to take some cool pictures. Both cameras have a wide-view angle.
Battery
This is one of the things I look out for when I choose to get a new device, the battery. Everyone is looking for a good battery that can last them for long, and the Tecno DroiPad 10 Pro II 7000mAh battery really delivered on this. With a single charge, I was able to do so many things on the tablet. Let me break it down this way, I was able to go 13 hours of playback and another 13 or browsing, doesn't sound real, right? But that's what I actually got with the tablet.
Apart from that, the DroiPad 10 Pro II is also equipped with the unique Reverse Charge +, it support USB OTG function for mouse or external storage, while charge your device at parallel now. So forget the idea of carrying your heavy power bank around.
The tablet also features s fast charge technology and the Remix OS provides unprecedented power management of apps on Android, basically, it gives you control over what app is running at all times.
General Specs
Display: 10.1″ IPS Touchscreen
Resolution : 1280×800
Dimensions : 244*172.5*8.5 mm
Operating System: Remix OS 2.0 (based on Android 5.1 Lollipop)
Processor : 1.3GHz Quad-core Processor
RAM: 2GB of RAM + LP DDR3
Chipset: MT 6753
GPU: Mali T720 MP2 (Dual-Core)
Storage: 32GB with microSD card expansion up to 256GB or more.
Camera : 5.0MP AF Rear Camera with Flash, 2.0MP Front Camera with Flash
Sim Type: Dual (Standby) sim support functionality
Battery Capacity : 7000mAh/4.35V
Network: GSM:900/1800MHz, WCDMA: 900/2100MHz.
Did I love the DroiPad 10 Pro II? And where can you but it?
Yes, I loved the DroiPad 10 Pro II and Tecno mobile really did some good job on it. The remix OS really works for me since I am able to switch between two OS. The tablet as I have mentioned a couple of times in this article could a be a good replacement for your laptop. Overall, Tecno really outdid themselves with the DroiPad 10 Pro II.
The tablet currently retails at Kshs. 28,899. You can grab one here. It is available in White, Black, Sliver and Gold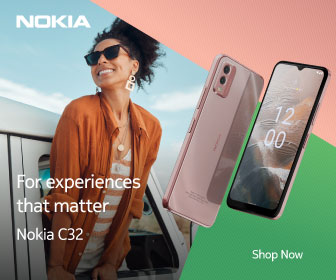 Follow Us